By Zhao Li
The parable of the shepherd seeking the lost sheep and the parable of the return of the prodigal son told by the Lord Jesus in the Bible deeply impress us. The Lord's compassion, mercy, tolerance, and forgiveness allow us to feel His dearness and loveliness. The Bible says: "The Lord is not slack concerning his promise, as some men count slackness; but is long-suffering to us-ward, not willing that any should perish, but that all should come to repentance" (2 Peter 3:9). Many people firmly believe that God is love, so the Lord will save all men and not forsake a single one of us when He returns in the last days. Is this interpretation of God's love correct?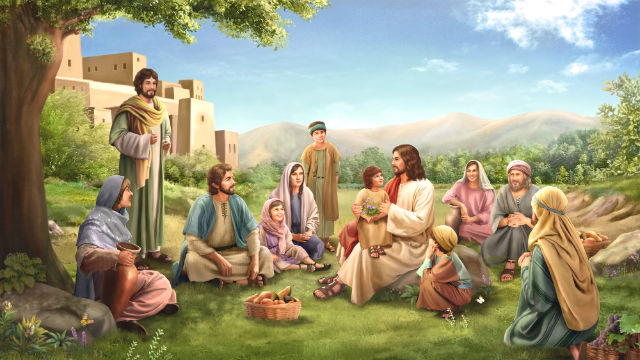 It is an exemplification of God's love that He wants all men to be saved, and does not want anyone to perish. However, God loves man and saves man based on principles. For example, when God was going to destroy the world using a flood, Noah listened to God's words and built the ark according to His requirements, and he also went around to warn other people about the flood, however, others didn't listen to him nor did they care about it. Therefore, when the floodwaters arrived, only Noah and the seven members of his family were on the ark and saved, while all those who didn't believe God's words and slandered and ridiculed Noah drowned. Another example is the people in the cities of Sodom and Gomorrah. They all lived in sins all day long and were so evil and filthy that God couldn't bear to witness it. Thereupon, God rained down sulfur and fire from heaven to burn away everything within both the cities. In the end, only Lot, who didn't follow them in doing evil, and his two daughters survived. Here is a third example. In the Age of Grace when the Lord Jesus came to do the work of redemption, though He expressed His disposition of mercy and love, He didn't save all kinds of men, such as the Jewish Pharisees. Though they were familiar with the Scriptures, they used their own conceptions and imaginations to define the Lord Jesus' work. For the sake of protecting their own status and livelihoods, not only did they blaspheme and judge the Lord Jesus, but they also fabricated rumors and nailed Him to a cross. Ultimately, they were punished and cursed by God. So was Judas who betrayed the Lord. Whereas those who sought God's new work with humility and listened to God's words carefully, such as Peter, John, Jacob, and other disciples of the Lord Jesus, all came to know the Lord Jesus from His words and work, followed Him and received His salvation. These facts have proved that only those who love the truth, listen to God's words, and obey God are the ones whom God saves, while those who resist God and blaspheme God are the object of God's curse and punishment. From this, we realize that though God is love, in His love there are not merely mercy, tolerance, and forgiveness, but also righteousness and majesty. God's love is principled, and not a confused kind of love.
The Lord Jesus said: "And in the time of harvest I will say to the reapers, Gather you together first the tares, and bind them in bundles to burn them: but gather the wheat into my barn" (Matthew 13:30). "And before him shall be gathered all nations: and he shall separate them one from another, as a shepherd divides his sheep from the goats: And he shall set the sheep on his right hand, but the goats on the left" (Matthew 25:32-33). "Again, the kingdom of heaven is like to a net, that was cast into the sea, and gathered of every kind: Which, when it was full, they drew to shore, and sat down, and gathered the good into vessels, but cast the bad away. So shall it be at the end of the world: the angels shall come forth, and sever the wicked from among the just, And shall cast them into the furnace of fire: there shall be wailing and gnashing of teeth" (Matthew 13:47-50). God says: "The work of the last days is to separate all according to their kind, to conclude the management plan of God, for the time is near and the day of God has come." "The last days are when all things will be classified according to kind through conquering. Conquering is the work of the last days; in other words, judging each person's sins is the work of the last days. Otherwise, how could people be classified?"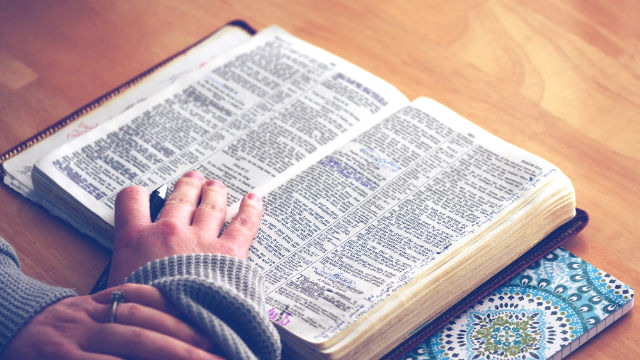 From these words, we see this: In the last days God is doing the work of reaping and selecting, and will then do the work of punishing the evil and rewarding the good. Through the judgment and chastisement of God's words, the wheat and the tares, the true believers and the false believers, the sheep and the goats, the good servants and the evil servants, and the wise virgins and the foolish virgins—all are separated, each to their own kind. If God didn't work this way, those false believers who believe in God only for their personal benefit and grace, and those evil servants who control believers and prevent them from turning back before God, couldn't be separated out. God is holy, so is God's kingdom. How could it be possible for God to bring into His kingdom His enemies—those who don't belong to Him, such as chaff, tares, and evil servants? If God saved everyone according to our imaginations, how could the work of rewarding the good and punishing the evil and putting each with their own kind in the last days thus proceed? So our imaginations don't conform to the truth.
God is love, and so He wants all men to be saved and doesn't want anyone to perish. This cannot be doubted. So what kind of people does "all men" exactly refer to? The Lord Jesus said: "My sheep hear my voice, and I know them, and they follow me" (John 10:27). It says in Sermons and Fellowship on Entry Into Life: "In reality, 'everyone' refers to those that God has selected. It is those who have the soul of a human being. God has selected those who have the soul of a human being. God will not abandon a single one of these people. Only those who have the soul of a human being belong to the human race. Those without the soul of a human being do not belong to the human race. They are not humans. From God's perspective, they are dead people." "Those believers in the Age of Grace say, 'God wants all men to be saved, and does not want anyone to perish.' How do we interpret this? 'All men' means maximum people. Then does it refer to all mankind? It doesn't refer to the people all over the world. So how should we define 'all men'? It refers to all the people who can accept the true way and who are willing to obey God's work. God wants these people to be saved, while the ones who resist and detest the true way are unable to be saved by God, because God saves man by principles. If you want to be saved, you must enter into the manner of His work. Otherwise, you cannot be saved, for God does not compel or coerce people. God is almighty, and so He is able to save the whole mankind. But why does He not do so? Because God has His own principles in doing things. God has His disposition and His plan. Therefore, God won't do that even though He can."
From this, we know that "all men" God intends to save mainly refers to living people with a heart and spirit, those who can recognize God's voice and can understand spiritual things. These people are wise virgins. After hearing God's voice, they can let go of their own conceptions and imaginations and accept and submit to God's work. Such people truly seek the truth and thirst for God's appearance: They are "all men" God wants to save. As this kind of people truly want God and are willing to accept the truth, they can gain the truth and life and be purified and perfected by God when experiencing God's work of judgment and chastisement. God saves people to the utmost. As long as we love the truth, truly want God, can recognize God's voice, and belong to God, God will save all of us and not forsake a single one of us. Being believers who pursue the truth, in the face of God's work, we should have a yearning and seeking heart, pay attention to seeking the truth, and see things according to God's words, instead of holding on to our conceptions and imaginations. Just as the Lord Jesus said: "Blessed are the poor in spirit: for theirs is the kingdom of heaven" (Matthew 5:3). "Blessed are the pure in heart: for they shall see God" (Matthew 5:8).
» Read more on our Gospel Topics page about Way to Salvation, or in the recommended articles below: 
• Have We Been Born Again Through Baptism?
• We Continue to Sin After Being Saved. Will We See the Lord's Face?
• Can Believers Absolved of Sins Enter the Kingdom of Heaven?
Chat With Us!
Do you want to welcome the Lord and be raptured into the heavenly kingdom? Are you confused by the problems in your belief? You are welcome to contact us in the following ways.