What Does Attending the Feast With the Lord in the Bible Mean?
In the last days, God is mainly expressing truths and doing the work of judgment beginning with the house of God. Only the process of undergoing God's judgment, chastisement, trials, and refinement of the last days as well as being purified and perfected by God, ultimately gaining the truth as our very lives, is truly attending the feast with the Lord.
Bible Verses for Reference:
"Write, Blessed are they which are called to the marriage supper of the Lamb" (Rev 19:9).
"And the Spirit and the bride say, Come. And let him that hears say, Come. And let him that is thirsty come. And whoever will, let him take the water of life freely" (Rev 22:17).
"And I will bring the third part through the fire, and will refine them as silver is refined, and will try them as gold is tried" (Zec 13:9).
"These are they which came out of great tribulation, and have washed their robes, and made them white in the blood of the Lamb" (Rev 7:14).
"Blessed are they that do his commandments, that they may have right to the tree of life, and may enter in through the gates into the city" (Rev 22:14).
"These are they which were not defiled with women; for they are virgins. These are they which follow the Lamb wherever he goes. These were redeemed from among men, being the first fruits to God and to the Lamb" (Rev 14:4).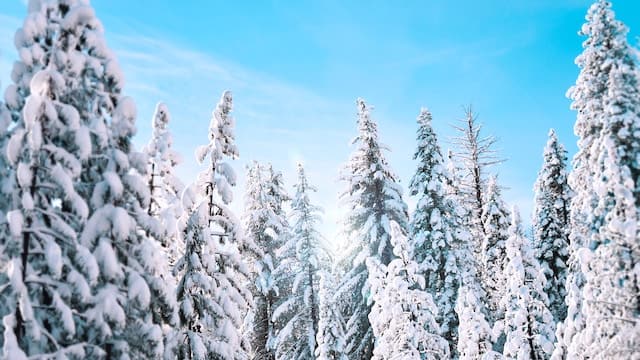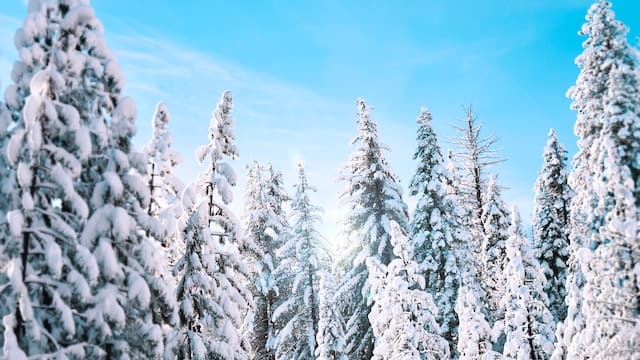 Classic Words of God:
In this age, God will bring about this reality among you: that every man shall live out the word of God, shall be able to put truth into practice, and shall love God earnestly; that all men shall use the word of God as a foundation and as their reality, and have hearts of reverence for God; and that, through the practice of the word of God, man shall then wield kingly power together with God. It is this work that God is going to achieve. Can you go without reading the word of God? There are many now who feel that they cannot go even a day or two without reading the word of God. They must read His word every day, and if time does not permit, listening to His word will suffice. This is the feeling that the Holy Spirit gives man, and this is the way He begins to move man. That is, He governs man through words so that man can enter into the reality of the word of God. If, after just one day without eating and drinking of the word of God, you feel darkness and thirst and you find it unacceptable, this shows that you have been moved by the Holy Spirit, and that He has not turned away from you. You are then one who is in this stream. However, if after a day or two without eating and drinking of the word of God, you don't feel a thing, and have no thirst, nor are you at all moved, this shows that the Holy Spirit has turned away from you. This means, then, that there is something wrong with your condition inside; you have not entered into the Age of Word, and you are someone who has fallen behind. God uses the word to govern man; you feel good if you eat and drink of the word of God, and if you do not, you will have no path to follow. The word of God becomes the food of man and the force that drives him. The Bible said that "Man shall not live by bread alone, but by every word that proceeds out of the mouth of God." This is the work that God will bring to completion today. He will realize this truth in you. How is it that man in the past could go many days without reading the word of God and yet be able to eat and work as usual? And why is this not the case now? In this age, God primarily uses the word to govern all. Through the word of God, man is judged and perfected, then finally taken into the kingdom. Only the word of God can supply the life of man, and only the word of God can give man light and a path for practice, particularly in the Age of Kingdom. As long as you daily eat and drink of His word without departing from the reality of the word of God, God shall be able to make you perfect.
from "The Age of Kingdom Is the Age of Word"
Wholehearted devotion to the words of God mainly means seeking the truth, seeking God's intention within His words, focusing on grasping the will of God, and understanding and obtaining more truth from the words of God. When reading His words, Peter was not focused on understanding doctrines and he was even less focused on obtaining theological knowledge; instead, he was focused on understanding the truth and grasping God's will, and achieving an understanding of His disposition and His loveliness. He also tried to understand the various corrupt states of man from God's words, and understand the corrupt nature of man and man's true shortcomings, achieving all aspects of the demands God makes of man in order to satisfy Him. He had so many correct practices within the words of God; this is most in line with God's will, and it is man's best cooperation in his experience of the work of God. When experiencing the hundreds of trials from God, he examined himself strictly against every word of God's judgment of man, every word of God's revelation of man, and every word of His demands of man, and tried to reach for the meaning of God's words. He tried in earnest to ponder and memorize every word that Jesus said to him, and achieved very good results. Through this way of practicing he was able to achieve an understanding of himself from God's words, and he not only came to understand the various corrupt states of man, but he also came to understand man's essence, man's nature, and the various types of shortcomings that man has—this is a true understanding of oneself. From God's words, he not only achieved a true understanding of himself, but from the things expressed in God's word—God's righteous disposition, what He has and is, God's will for His work, His demands of mankind—from these words he came to know God completely. He came to know God's disposition, and His essence; he came to know and understand what God has and is, God's loveliness and God's demands for man. Even though at that time God did not speak as much as He does today, fruit was borne in Peter in these aspects. This was a rare and precious thing. Peter went through hundreds of trials but did not suffer in vain. He not only came to understand himself from the words and the work of God, but he also came to know God. He also particularly focused on God's requirements of mankind within His words, and in what aspects man should satisfy God to be in line with God's will. He put forth great effort in this aspect and achieved full clarity; this was very beneficial for his own entry. No matter what God spoke of, as long as those words could become his life and they belonged to the truth, he was able to carve them into his heart to ponder them often and comprehend them. After hearing the words of Jesus he was able to take them to heart, which shows that he was especially focused on God's words, and he truly achieved results in the end. That is, he was able to freely put the words of God into practice, accurately practice the truth and be in line with God's will, act entirely in accordance with God's intention, and give up his own personal opinions and imaginations. In this way he entered into the reality of God's words.
from "How to Take the Path of Peter"
Faced with man's state and his attitude toward God, God has done new work, allowing man to possess both knowledge of and obedience toward Him, and both love and testimony. Thus, man must experience God's refinement of him, as well as His judgment, dealing and pruning of him, without which man would never know God, and would never be capable of truly loving and bearing witness to Him. God's refinement of man is not merely for the sake of a one-sided effect, but for the sake of a multi-faceted effect. Only in this way does God do the work of refinement in those who are willing to seek the truth, in order that man's resolve and love are made perfect by God. To those who are willing to seek the truth, and who yearn for God, nothing is more meaningful, or of greater assistance, than refinement such as this. God's disposition is not so easily known or understood by man, for God, in the end, is God. At the end of the day, it is impossible for God to have the same disposition as man, and thus it is not easy for man to know His disposition. The truth is not inherently possessed by man, and is not easily understood by those who have been corrupted by Satan; man is devoid of the truth, and devoid of the resolve to put the truth into practice, and if he does not suffer, and is not refined or judged, then his resolve will never be made perfect. For all people, refinement is excruciating, and very difficult to accept—yet it is during refinement that God makes plain His righteous disposition to man, and makes public His requirements for man, and provides more enlightenment, and more actual pruning and dealing; through the comparison between the facts and the truth, He gives man a greater knowledge of himself and the truth, and gives man a greater understanding of God's will, thus allowing man to have a truer and purer love of God. Such are God's aims in carrying out refinement. All the work that God does in man has its own aims and significance; God does not do meaningless work, nor does He do work that is without benefit to man. Refinement does not mean removing people from before God, nor does it mean destroying them in hell. It means changing man's disposition during refinement, changing his motivations, his old views, changing his love for God, and changing his whole life. Refinement is a real test of man, and a form of real training, and only during refinement can his love serve its inherent function.
from "Only by Experiencing Refinement Can Man Truly Love God"
Perhaps you all remember these words: "For our light affliction, which is but for a moment, works for us a far more exceeding and eternal weight of glory." In the past, you have all heard this saying, yet none understood the true meaning of the words. Today, you know well the real significance they hold. These words are what God will accomplish in the last days. And they will be accomplished upon those cruelly afflicted by the great red dragon in the land where it lies. The great red dragon persecutes God and is the enemy of God, so in this land, those who believe in God are subjected to humiliation and persecution. That is why these words will become reality in you group of people. As the work is carried out in a land that opposes God, all of His work is met with inordinate hindrance, and many of His words cannot be accomplished in good time; hence, people are refined because of the words of God. This too is an element of suffering. It is greatly arduous for God to carry out His work in the land of the great red dragon, but it is through such difficulty that God does a stage of His work to make manifest His wisdom and wondrous deeds. God takes this opportunity to make this group of people complete. Because of people's suffering, their caliber, and all the satanic disposition of people in this unclean land, God does His work of purification and conquest so that, from this, He may gain glory and gain those who stand witness to His deeds. This is the full significance of all the sacrifices that God has made for this group of people.
from "Is the Work of God So Simple as Man Imagines?"
God uses His judgment to make man perfect, He has been loving man, and saving man—but how much is contained within His love? There is judgment, majesty, wrath, and curse. Though God cursed man in the past, He did not completely cast man into the bottomless pit, but used that means to refine man's faith; He did not put man to death, but acted in order to make man perfect. The essence of the flesh is that which is of Satan—God said it exactly right—but the facts carried out by God are not completed according to His words. He curses you so that you might love Him, and so that you might know the essence of the flesh; He chastises you in order that you might be awakened, to allow you to know the deficiencies within you, and to know man's utter unworthiness. Thus, God's curses, His judgment, and His majesty and wrath—they are all in order to make man perfect. All that God does today, and the righteous disposition that He makes plain within you—it is all in order to make man perfect, and such is the love of God.
from "Only by Experiencing Painful Trials Can You Know the Loveliness of God"
The greater God's refinement, the more people's hearts are able to love God. The torment in their hearts is of benefit to their lives, they are more able to be at peace before God, their relationship with God is closer, and they are better able to see God's supreme love and His supreme salvation. Peter experienced refinement hundreds of times, and Job underwent several trials. If you wish to be made perfect by God, you too must undergo refinement hundreds of times; only if you have to go through this process, and have to rely upon this step, are you able to satisfy God's will, and be made perfect by God. Refinement is the best means by which God makes people perfect; only refinement and bitter trials can bring out the true love for God in people's hearts. Without hardship, people lack the true love for God; if they are not tested within, and are not truly subjected to refinement, then their hearts will always be floating in the outside world. Having been refined to a certain point, you will see your own weaknesses and difficulties, you will see how much you are lacking and that you are unable to overcome the many problems you encounter, and you will see how great is your disobedience. Only during trials will people be able to truly know their real states, and trials make people better able to be made perfect.
from "Only by Experiencing Refinement Can Man Truly Love God"
Belief in God requires obedience of Him and experience of His work. God has done so much work—it could be said that for people it is all perfection, it's all refinement, and even more, it's all chastisement. There has not been a single step of God's work that has been in line with human notions; what people have enjoyed is God's harsh words. When God comes, people should enjoy His majesty and His wrath, but no matter how harsh His words are, He comes to save and perfect mankind. As creatures, people should fulfill the duties that they ought to, and stand witness for God in the midst of refinement. In every trial they should uphold the witness that they should bear, and bear a resounding witness for God. This is an overcomer. No matter how God refines you, you remain full of confidence and never lose confidence in God. You do what man should do. This is what God requires of man, and man's heart should be able to fully return to Him and turn toward Him at every single moment. This is an overcomer.
from "You Ought to Maintain Your Devotion to God"
If one can truly enter into the reality of God's words from the matters and the words required by Him, then he will be a person perfected by God. It can be said that the work and the words of God are completely effective for this person, that God's words become his life, he obtains truth, and he can live according to God's words. After this the nature of his flesh, that is, the foundation of his original existence, will shake and collapse. After one has the words of God as his life he becomes a new person. The words of God become his life; the vision of God's work, His requirements of man, His revelation of man, and the standards for a true life that God requires man to achieve become his life—he lives according to these words and these truths, and this person becomes perfected by the words of God. He experiences rebirth and becomes a new man through His words.
from "How to Take the Path of Peter"
» You may be interested in reading more on our Gospel Topics page, or in the articles below:
• Sermon on the Kingdom of God – 3 Standards You Should Know
• The Great White Throne Judgment Is Different From Your Imaginations
• What Are God's Promises to Those Who Have Been Saved and Perfected?
Chat With Us!
In 2021, the pandemic has broken out again. What is God's will behind the disaster? How can we be protected by God from the disaster? Our online sermons tell you the answers. Feel free to join us.