Top 14 Bible verses for birthdays will guide you to realize God's blessings and thank Him while you are celebrating birthday.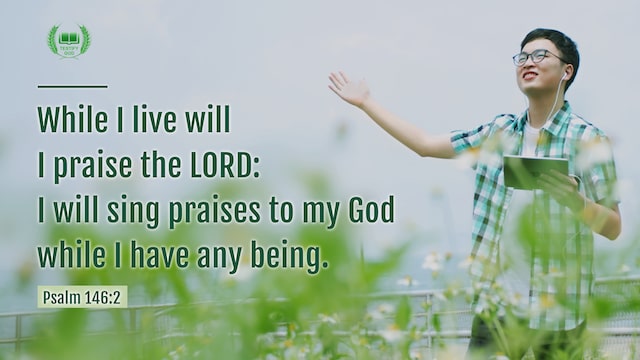 Psalm 21:4
He asked life of you, and you gave it him, even length of days for ever and ever.
---
Psalm 23:6
Surely goodness and mercy shall follow me all the days of my life: and I will dwell in the house of the LORD for ever.
---
Psalm 146:2
While I live will I praise the LORD: I will sing praises to my God while I have any being.
---
Psalm 65:11
You crown the year with your goodness; and your paths drop fatness.
---
Psalm 90:12
So teach us to number our days, that we may apply our hearts to wisdom.
---
Psalm 118:24
This is the day which the LORD has made; we will rejoice and be glad in it.
---
Proverbs 4:10
Hear, O my son, and receive my sayings; and the years of your life shall be many.
---
Psalm 129:8
Neither do they which go by say, The blessing of the LORD be on you: we bless you in the name of the LORD.
---
Psalm 134:3
The LORD that made heaven and earth bless you out of Zion.
---
Numbers 6:25
The LORD make his face shine on you, and be gracious to you.
---
2 Corinthians 9:8
And God is able to make all grace abound toward you; that you, always having all sufficiency in all things, may abound to every good work.
---
Psalm 30:5
For his anger endures but a moment; in his favor is life: weeping may endure for a night, but joy comes in the morning.
---
Chat With Us!
You are welcome to join our devotional group to explore the issues of faith such as how to welcome the Lord's return, how to increase one's faith, how to rely on God and get close to God, how to know God, and how to read God's words.
Discuss in WhatsApp group
Connect with us on Messenger
Please read and agree to our privacy policy below to start chatting with us.