Someone asks:
The Lord Jesus already redeemed mankind in the Age of Grace, and people's sins that have been forgiven no longer count as sin. Why would God undertake judgment and cleansing work in the last days?
Bible Verses for Reference:
"You shall therefore be holy, for I am holy" (Lev 11:45).
"… holiness, without which no man shall see the Lord" (Heb 12:14).
"And if any man hear my words, and believe not, I judge him not: for I came not to judge the world, but to save the world. He that rejects me, and receives not my words, has one that judges him: the word that I have spoken, the same shall judge him in the last day" (Jhn 12:47-48).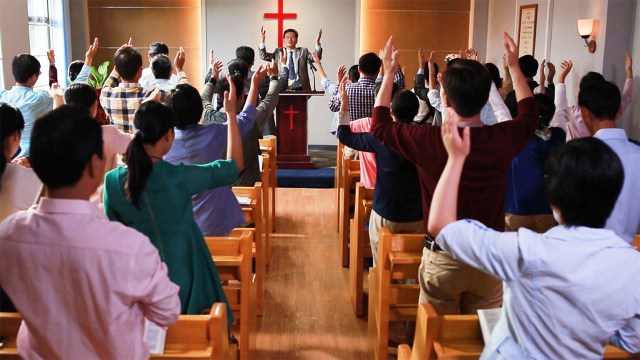 Classic Words of God:
"Though man has been redeemed and forgiven of his sins, it is only considered as God not remembering the transgressions of man and not treating man in accordance with man's transgressions. However, when man lives in the flesh and he has not been set free from sin, he can only continue to sin, endlessly revealing the corrupt satanic disposition. This is the life that man leads, an endless cycle of sin and forgiveness. The majority of men sin in the day only to confess in the evening. As such, even if the sin offering is forever effective for man, it would not be able to save man from sin. Only half the work of salvation has been completed, for man still has corrupt disposition. … it runs deeper than sin, planted by Satan and deeply rooted within man. It is not easy for man to become aware of his sins; man is unable to recognize his own deeply rooted nature. Only through judgment by the word can such effects be achieved. Only thus can man gradually be changed from that point onward."
from "The Mystery of the Incarnation (4)"
"A sinner such as you, who has just been redeemed, and has not been changed, or been perfected by God, can you be after God's heart? For you, you who are still of your old self, it is true that you were saved by Jesus, and that you are not counted as a sinner because of the salvation of God, but this does not prove that you are not sinful, and are not impure. How can you be saintly if you have not been changed? Within, you are beset by impurity, selfish and mean, yet you still wish to descend with Jesus—you should be so lucky! You have missed a step in your belief in God: You have merely been redeemed, but have not been changed. For you to be after God's heart, God must personally do the work of changing and cleansing you; if you are only redeemed, you will be incapable of attaining sanctity. In this way you will be unqualified to share in the good blessings of God, for you have missed out a step in God's work of managing man, which is the key step of changing and perfecting. And so you, a sinner who has just been redeemed, are incapable of directly inheriting God's inheritance."
from "Concerning Appellations and Identity"
"The sins of man could be forgiven through the sin offering, but man has been unable to resolve the issue of just how he can no longer sin and how his sinful nature can be cast away completely and be transformed. The sins of man were forgiven because of the work of God's crucifixion, but man continued to live in the old, corrupt satanic disposition. As such, man must be completely saved from the corrupt satanic disposition so that the sinful nature of man is completely cast away and never again develops, thus allowing the disposition of man to be changed. This requires man to understand the path of growth in life, the way of life, and the way to change his disposition. It also needs man to act in accordance with this path so that the disposition of man can gradually be changed and he can live under the shining of the light, and that he can do all things in accord with the will of God, cast away the corrupt satanic disposition, and break free from Satan's influence of darkness, thereby emerging fully from sin. Only then will man receive complete salvation. … Therefore, after that stage was complete, there is still the work of judgment and chastisement. This stage makes man pure through the word so as to give man a path to follow. … This stage is more meaningful than the previous one and more fruitful as well, for now it is the word that directly supplies man's life and enables the disposition of man to be completely renewed; it is a stage of work more thorough."
from "The Mystery of the Incarnation (4)"
Chat With Us!
You are welcome to join our devotional group to explore the issues of faith such as how to welcome the Lord's return, how to increase one's faith, how to rely on God and get close to God, how to know God, and how to read God's words.
Discuss in WhatsApp Group
Connect with us on Messenger
Please read and agree to our privacy policy below to start chatting with us.