Does the Lord Jesus Saying "It Is Finished" Mean God's Work of Salvation Has Been Completely Finished?
Someone says:
On the cross, the Lord Jesus spoke the words, "It is finished." Doesn't that prove that God's work of salvation has already been completed? Why would God return in the last days to do another stage of the work of judgment starting in His own house?
Bible Verses for Reference:
"And I saw another angel fly in the middle of heaven, having the everlasting gospel to preach to them that dwell on the earth, and to every nation, and kindred, and tongue, and people, Saying with a loud voice, Fear God, and give glory to him; for the hour of his judgment is come: and worship him that made heaven, and earth, and the sea, and the fountains of waters" (Rev 14:6-7).
"And he said to me, It is done. I am Alpha and Omega, the beginning and the end. I will give to him that is thirsty of the fountain of the water of life freely" (Rev 21:6).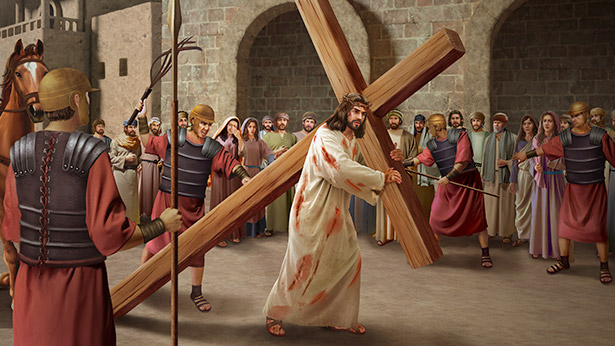 Classic Words of God:
"To man, God's crucifixion concluded the work of God's incarnation, redeemed all of mankind, and allowed Him to seize the key to Hades. Everyone thinks God's work has been fully accomplished. In actuality, to God, only a small part of His work has been accomplished. He has only redeemed mankind; He has not conquered mankind, let alone changed the ugliness of Satan in man. That is why God says, 'Although My incarnate flesh went through the pain of death, that was not the whole goal of My incarnation. Jesus is My beloved Son and was nailed to the cross for Me, but He did not fully conclude My work. He only did a portion of it.'"
from "Work and Entry (6)"
"Though Jesus did much work among man, He only completed the redemption of all mankind and became man's sin offering, and did not rid man of all his corrupt disposition. Fully saving man from the influence of Satan not only required Jesus to take on the sins of man as the sin offering, but also required God to do greater work to completely rid man of his disposition, which has been corrupted by Satan. And so, after man was forgiven his sins, God has returned to flesh to lead man into the new age, and begun the work of chastisement and judgment, and this work has brought man into a higher realm. All those who submit under His dominion shall enjoy higher truth and receive greater blessings. They shall truly live in the light, and shall gain the truth, the way, and the life."
from "Only He Who Experiences the Work of God Truly Believes in God"
"Before man was redeemed, many of Satan's poisons were already planted within him. After thousands of years of Satan's corruption, man already has within him a nature that resists God. Therefore, when man has been redeemed, it is nothing more than redemption, where man is bought at a high price, but the poisonous nature within has not been eliminated. Man that is so defiled must undergo a change before being worthy to serve God. Through this work of judgment and chastisement, man will fully come to know the filthy and corrupt substance within him, and he will be able to completely change and become clean. Only in this way can man be worthy to return before the throne of God. All the work done this day is so that man can be made clean and be changed; through judgment and chastisement by the word, as well as refinement, man can cast away his corruption and be made pure. Rather than deeming this stage of work to be that of salvation, it would be more apt to say it is the work of purification. In truth, this stage is that of conquest as well as the second stage of salvation."
from "The Mystery of the Incarnation (4)"
"The stage of the last days, in which man is to be conquered, is the last stage in the battle with Satan, and also the work of man's complete salvation from the domain of Satan. The inner meaning of man's conquest is the return of the embodiment of Satan, man who has been corrupted by Satan, to the Creator following his conquest, through which he will forsake Satan and completely return to God. In this way, man will have been completely saved. And so, the work of conquest is the last work in the battle against Satan, and the final stage in God's management for the sake of Satan's defeat. Without this work, the full salvation of man would ultimately be impossible, the utter defeat of Satan would also be impossible, and mankind would never be able to enter the wonderful destination, or get free from Satan's influence. Consequently, the work of salvation of man cannot be concluded before the battle with Satan is concluded, for the core of the work of God's management is for the sake of mankind's salvation. Earliest mankind was in the hands of God, but because of Satan's temptation and corruption, man was bound up by Satan and fell in the hands of the evil one. Thus, Satan became the object to be defeated in the work of God's management. Because Satan took possession of man, and because man is the stock of all God's management, if man is to be saved, then he must be snatched back from the hands of Satan, which is to say that man must be taken back after having been held captive by Satan. Satan is defeated through changes in man's old disposition that restore his original sense, and in this way, man, who has been taken captive, can be snatched back from the hands of Satan. If man is freed from the influence and bondage of Satan, Satan will be shamed, man will ultimately be taken back, and Satan will be defeated. And because man has been freed from the dark influence of Satan, man will become the spoils of all of this battle, and Satan will become the object that will be punished once this battle has finished, after which the entire work of mankind's salvation will have been completed."
from "Restoring the Normal Life of Man and Taking Him to a Wonderful Destination"
Chat With Us!
You are welcome to join our devotional group to explore the issues of faith such as how to welcome the Lord's return, how to increase one's faith, how to rely on God and get close to God, how to know God, and how to read God's words.