Aside: Everyone has his own life ideals and life goals to struggle for. Some want to be rich; some want to be famous; some want to be outstanding, and some are content to live peaceful lives.
No matter what we pursue, we'll work hard and keep constantly on the run for our ideals and goals. We'll rely on ourselves, the people, things and objects around us to achieve them. Even if weary in body and mind, we're not willing to stop our footsteps.
Finally, we accomplish both success and fame, having achieved what we expect to pursue. But when we are enjoying the happiness all of this brings, have we ever thought: Is living this way the true human life?
When sickness comes upon us and when death is drawing near, we discover that fame, position, money and familial affection, these cannot alleviate our pain at all, cannot put off death for a second.
Only at this time do we come to realize: High official position and riches can only bring us momentary pleasure and satisfaction. No matter how much we possess them, it is meaningless. This is actually a mirror of the words Solomon said in Ecclesiastes 2:11, "I looked on all the works that my hands had worked, and on the labor that I had labored to do: and, behold, all was vanity and vexation of spirit, and there was no profit under the sun."
Then, we start to think: Why do we live? What is the significance of life? Is it just for enjoying the pleasures of the flesh—eating, wearing, playing, and making merry? Is it for fame and position, or for supporting the family? Are they really our spiritual needs and the whole value of our life?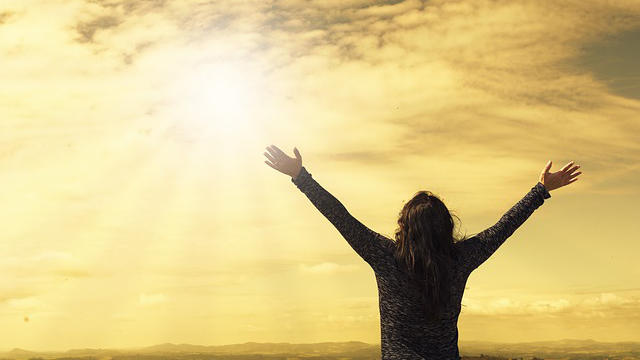 The Bible records: Job revered God and shunned evil. In trials, he lost all his wealth, all his sons and daughters, and was tortured by the disease. Despite that, he didn't make any complaints against God but praised God's holy name. In the end, he stood the testimony and was approved by God, thus living out a worthy and meaningful life. God says, "In actual fact, the real result was not that he became even richer or that he had more cows and sheep than before, or that his sons and daughters were more beautiful than those he had before; these are graces incidentally given to man by God. That which God really allows man to gain is that, through this matter, you gain a better understanding of Him, have a closer relationship with Him and your heart draws closer to God's heart…."
Through experiencing God's work, we have seen the beautiful and kind countenance of the Creator. And with a flash of insight, we realized: The fame and position, no matter how much we own, is vanity; the fleshly interests, which we previously lived for, is devoid of value. Our life is given by God. But corrupted by Satan, we deviate from the life course predestined by God, and thus our life becomes so miserable, bitter and helpless. Whereas, only if we turn back to the Creator, accept and obey His sovereignty and arrangement for our fates can we live out a real human life!
By Li Yiyi
Chat With Us!
You are welcome to join our devotional group to explore the issues of faith such as how to welcome the Lord's return, how to increase one's faith, how to rely on God and get close to God, how to know God, and how to read God's words.
Discuss in WhatsApp Group
Connect with us on Messenger
Please read and agree to our privacy policy below to start chatting with us.