Classic Words of God:
"The work of the last days is to separate all according to their kind, to conclude the management plan of God, for the time is near and the day of God has come. God brings all who have entered His kingdom, that is, all those who have been loyal to Him to the end, into the age of God Himself. However, until the coming of the age of God Himself, the work that God shall do is not to observe the deeds of man or to inquire into the life of man, but to judge his rebellion, for God shall purify all those who come before His throne. All those who have followed the footsteps of God to this day are those who have come before the throne of God, and this being so, every single person who accepts God's work in its final phase is the object of God's purification. In other words, everyone who accepts God's work in its final phase is the object of God's judgment."
from "Christ Does the Work of Judgment With the Truth" in The Word Appears in the Flesh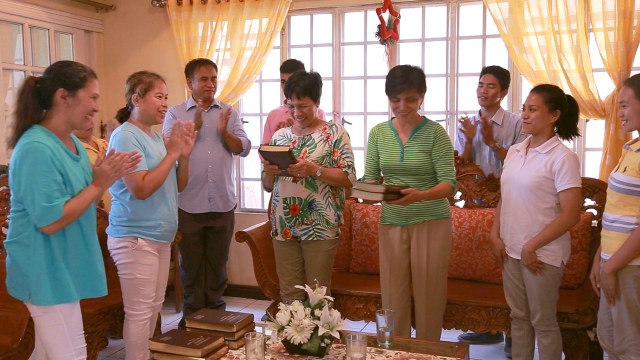 "Know that today, whether it be righteous judgment or heartless refinement and chastisement, all are for the sake of salvation. Regardless of whether today there is the classification of each according to kind, or the laying bare of the categories of man, all of God's utterances and work are in order to save those who truly love God. Righteous judgment is in order to purify man, heartless refinement is in order to cleanse man, harsh words or chastening are all in order to purify, and for the sake of salvation. And thus, today's method of salvation is unlike in the past. Today, righteous judgment saves you, and is a good tool for classifying you each according to kind, and ruthless chastisement brings you supreme salvation—and what have you to say in the face of this chastisement and judgment? Have you not enjoyed salvation from start to finish?"
from "You Should Put Aside the Blessings of Status and Understand God's Will for the Salvation of Man" in The Word Appears in the Flesh
"Faced with man's state and his attitude toward God, God has done new work, allowing man to possess both knowledge of and obedience toward Him, and both love and testimony. Thus, man must experience God's refinement of him, as well as His judgment, dealing and pruning of him, without which man would never know God, and would never be capable of truly loving and bearing witness to Him. God's refinement of man is not merely for the sake of a one-sided effect, but for the sake of a multi-faceted effect. Only in this way does God do the work of refinement in those who are willing to seek the truth, in order that man's resolve and love are made perfect by God. To those who are willing to seek the truth, and who yearn for God, nothing is more meaningful, or of greater assistance, than refinement such as this. God's disposition is not so easily known or understood by man, for God, in the end, is God. At the end of the day, it is impossible for God to have the same disposition as man, and thus it is not easy for man to know His disposition. The truth is not inherently possessed by man, and is not easily understood by those who have been corrupted by Satan; man is devoid of the truth, and devoid of the resolve to put the truth into practice, and if he does not suffer, and is not refined or judged, then his resolve will never be made perfect."
from "Only by Experiencing Refinement Can Man Truly Love God" in The Word Appears in the Flesh
"God does the work of judgment and chastisement so that man may know Him, and for the sake of His testimony. Without His judgment of man's corrupt disposition, man would not know His righteous disposition that allows no offense, and could not turn his old knowledge of God into a new one. For the sake of His testimony, and for the sake of His management, He makes His entirety public, thus enabling man to achieve the knowledge of God, and change his disposition, and bear resounding testimony to God through God's public appearance."
from "Only Those Who Know God Can Bear Testimony to God" in The Word Appears in the Flesh
"Man lives amid the flesh, which means he lives in a human hell, and without God's judgment and chastisement, man is as filthy as Satan. How could man be holy? Peter believed that chastisement and judgment by God was man's best protection and greatest grace. Only through chastisement and judgment by God could man awaken, and hate the flesh, and hate Satan. God's strict discipline frees man from the influence of Satan, it frees him from his own little world, and allows him to live in the light of God's presence. There is not better salvation than chastisement and judgment! … In his life, if man wishes to be cleansed and achieve changes in his disposition, if he wishes to live out a life of meaning, and fulfill his duty as a creature, then he must accept God's chastisement and judgment, and must not allow God's discipline and God's smiting to depart from him, so he can free himself from the manipulation and influence of Satan and live in the light of God. Know that God's chastisement and judgment is the light, and the light of man's salvation, and that there is no better blessing, grace or protection for man."
from "The Experiences of Peter: His Knowledge of Chastisement and Judgment" in The Word Appears in the Flesh
"I have previously said that a group of overcomers are gained from the East, overcomers who come from amid the great tribulation. What is the meaning of such words? They mean that these people who have been gained only truly obeyed after undergoing judgment and chastisement, and dealing and pruning, and all kinds of refinement. The belief of such people is not vague and abstract, but real. They have not seen any signs and wonders, or any miracles; they do not speak of abstruse letters and doctrines, or profound insights; instead they have reality, and the words of God, and a true knowledge of the reality of God. Is such a group not more capable of making plain the power of God?"
from "All Is Achieved by the Word of God" in The Word Appears in the Flesh
Chat With Us!
You are welcome to join our devotional group to explore the issues of faith such as how to welcome the Lord's return, how to increase one's faith, how to rely on God and get close to God, how to know God, and how to read God's words.
Discuss in WhatsApp group
Connect with us on Messenger
Please read and agree to our privacy policy below to start chatting with us.