By Changzhi
I used to think that I was someone who deeply loved You.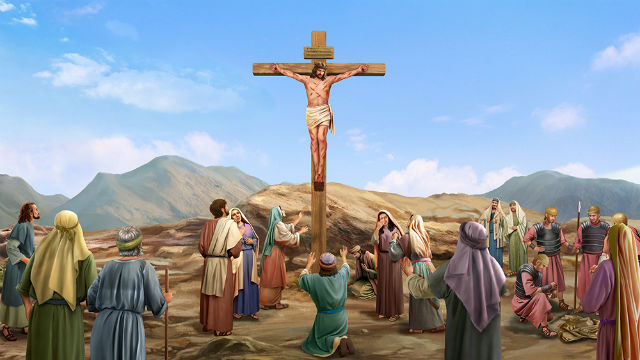 Then I came to Your family. Feeling especially honored from my heart, I silently made a resolution: I will imitate the ancient saints and prophets to spread and bear witness to Your name. Then I began to expend myself and perform my duty as a created being. Though I suffered some hardships, in my heart I felt sweet. At that time, I thought I was the one who loved You most.
Once upon a time, I told the brothers and sisters, "God is the Lord of all creation, who bestowed life on us and provides us with everything. As His created beings, we should pursue to love Him and repay His love." At that moment, I was even more confident of my love for You.
Later, I found a job and got married, and my life then began to revolve around my work and family. Gradually, I spent less and less time praying and practicing spiritual devotions, and went to gatherings less and less frequently; when handling matters, I had no place for You in my heart but acted by my own will. In this way, the oath I had made before You became a lie, and I kept cheating You without any idea of the pain and sorrow You felt. I, just like a fully wound clock, kept rushing about all day long, working day and night. Even on weekends when I could have put aside my work and gone to attend the meetings, I still chose to work. Exhausted as I felt, I just couldn't stop my busy schedule.
In those days, I would think of You now and then when I felt empty, and would call on You to save me in dangerous situations. But afterward, I would again put You at the back of my mind. I once asked myself, "How did I, who once promised to love God for all time, change into someone like this, someone who only cares about his own family and work, who doesn't have a normal spiritual life or attend the meetings, and who could be called an absolute unbeliever?"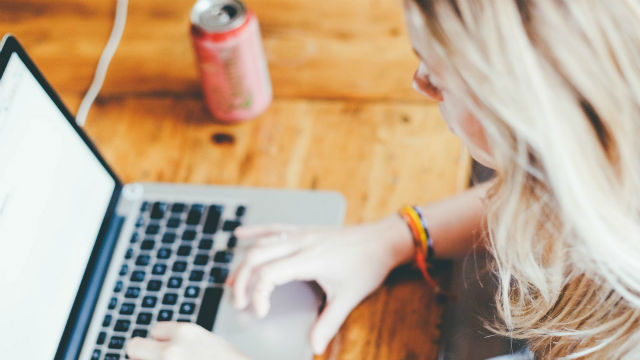 As I was drifting further and further away from You, a sister came to me and had me read Your words. I saw Your words saying, "What you need is not the truth and life; it is not the principles of how to conduct yourselves, and particularly is not My painstaking work. What you need is all that you possess in the flesh—wealth, status, family, marriage, etc. You are utterly dismissive of My words and work, so I can sum up your faith in one word: half-hearted. You will go to any lengths to achieve the things that you are absolutely devoted to, but I have discovered that you do not disregard everything for the sake of matters concerning your belief in God. Rather, you are just relatively loyal, and relatively serious. That is why I say that those who lack a heart of utmost sincerity are failures in their belief in God. Think carefully—are there many failures among you?"
"'Love,' as it is called, refers to an emotion that is pure and without blemish, where you use your heart to love, to feel, and to be thoughtful. In love there are no conditions, no barriers, and no distance. In love there is no suspicion, no deceit, and no cunning. In love there is no distance and nothing impure. … You follow Me, yet then cast Me aside. Is this considered love? You follow Me, yet you are mistrustful of Me. Is this considered love?" In the face of the barrage of questions from You, I fell into silence and didn't know how to answer, tears streaming down my face. That's when I realized that what I loved were actually the worldly things—my marriage, my family and the enjoyment of the flesh, and that I never treasured the truth, the way and the life from You. My previous forsaking and expending were just out of temporary enthusiasm, and were in exchange for the blessings of the kingdom of heaven. I claimed that I loved You but actually deceived You and betrayed You all along, for I was willing to pay whatever price for the flesh yet didn't offer up even an iota of myself to the truth. All of this left me with no choice but to admit the fact that I'd never truly loved You.
Then I finally understood how important it was to love You. If I had loved You, I would have set aside some time to draw near to You regardless of how busy I was with work; if I had loved You, I wouldn't have been negative or retreated no matter how difficult things were; if I had loved you, I would have willingly dedicated everything and offered my whole self to You. I recalled how I took the subway to visit my parents no matter how tired I was after a whole day's work, how I willingly did everything for them without any complaint—all this is because I love them. In fact, it is the heaven's law and earth's principle for me to love You like how I love my parents, because You not only bestowed life on me, but also are protecting and caring for me all the time so that I could come this far. O God, from now on, I only wish to read more of Your words and practice them in my life, and do my utmost to satisfy You and love You.
» You might be interested in:
• Secret to Drawing Your Life Closer to God
• The Importance of Church Life to a Christian
• 4 Tips on How to Have a Close Relationship With God
Chat With Us!
You are welcome to join our devotional group to explore the issues of faith such as how to welcome the Lord's return, how to increase one's faith, how to rely on God and get close to God, how to know God, and how to read God's words.
Discuss in WhatsApp group
Connect with us on Messenger
Please read and agree to our privacy policy below to start chatting with us.