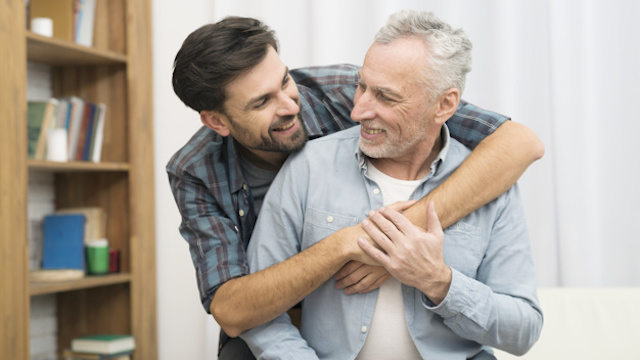 Today's Gospel
Honor your father and your mother: and, You shall love your neighbor as yourself. – Matthew 19:19
Reflection
Everyone must be very familiar with this verse. I used to understand that this is God's demand of everyone, to respect the elders and cherish the young, to honor our parents, to love others as ourselves. But a passage of God's words I read later gave me a more profound knowledge of this verse. God says, "These were all things that the Son of man said in humanity; only people would say something like 'Love your neighbor as yourself. Loving others is the same as cherishing your own life,' and only people would speak in this manner. God has never spoken that way. At the very least, God does not have this type of language in His divinity because He doesn't need this kind of tenet, 'Love your neighbor as yourself' to regulate His love for mankind, because God's love for mankind is a natural revealing of what He has and is. When have you ever heard that God said anything like 'I love mankind as I love Myself'? Because love is in God's essence, and in what He has and is. God's love for mankind and the way He treats people and His attitude are a natural expression and revealing of His disposition. He does not need to deliberately do this a certain way, or deliberately follow a certain method or a moral code to achieve loving His neighbor as Himself—He already possesses this type of essence. What do you see in this? When God worked in humanity, many of His methods, words, and truths were all expressed in a human way. But at the same time God's disposition, what He has and is, and His will were expressed for people to know and understand them. What they knew and understood was exactly His essence and what He has and is, which represent the inherent identity and status of God Himself."
From God's words we can see that God asks us to love others as ourselves, and hopes that we can take this demand as the behavioral principles and standards of our real life. God doesn't need this principle to standardize Himself, for God Himself is love, and His essence is love. God's love for man is His natural expression, in which there is nothing impure, and no conditions. How real and actual God's love is! Thanks be to God!
» Read more on our Christian Family page, or click on the related articles below:
• Christian Diary: Grandma Isn't So Clumsy as I Said
• How to Handle the Relationship Between Mother-in-Law and Daughter-in-Law
Chat With Us!
You are welcome to join our devotional group to explore the issues of faith such as how to welcome the Lord's return, how to increase one's faith, how to rely on God and get close to God, how to know God, and how to read God's words.
Discuss in WhatsApp group
Connect with us on Messenger
Please read and agree to our privacy policy below to start chatting with us.