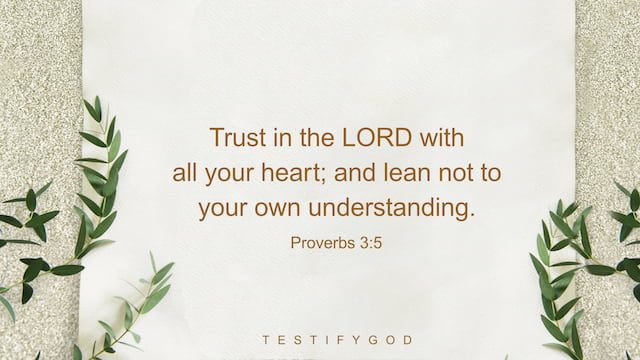 Proverbs 3:5
"Trust in the LORD with all your heart; and lean not to your own understanding."
Reflection
The greatest wisdom is to rely on God. We need to rely on God in every aspect of our life, even if it is considered to be a very small thing, because God's word is like a beacon, guiding our life and words and actions. For example, it is an important part of our life to teach children. Many people feel frustrated by this and don't know how to deal with it. Here, we can learn how Christians teach their children by relying on God!
» Recommended for you:
• Relying on God, I Got More Than a Job
• Relying on God, I Easily Modify Well Creative Proposal
• Bible Verses About Relying on God
Peace be with you all! Dear brothers and sisters, if you have any understanding or enlightenment from God, you're welcome to share with us.
1. Via the online chat window at the bottom right corner of the screen.
2. Send an email to info@testifygod.org.
We sincerely hope we'll grow spiritually through sharing with each other.