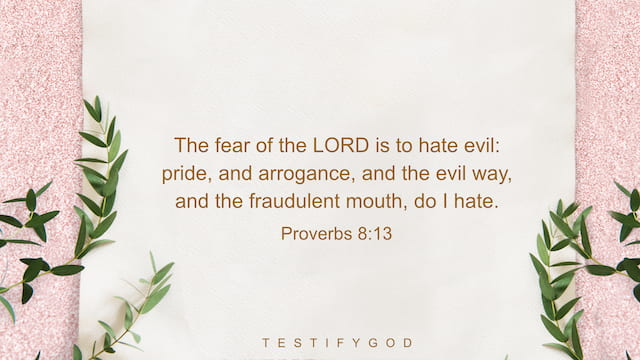 Today's Gospel
The fear of the LORD is to hate evil: pride, and arrogance, and the evil way, and the fraudulent mouth, do I hate. – Proverbs 8:13
Reflection
From this verse we can see that, God loathes all evils. Since we believe in God, we should fear Him, love what God loves and hate what He hates. Only in this way, our thoughts can be compatible with God. Share one piece of God's word, "When you start believing in God, the truth and God's words don't mention these things. What does God's word require as the principle for treating others? Love what God loves, hate what God hates. That is, the people loved by God who truly pursue the truth and who carry out God's will, are the people you should love. Those who don't carry out God's will, hate God, disobey God, and are despised by God, are people we should despise and reject. That's what God's word requires."
» Recommended for you:
• What Does It Mean to Fear God? 4 Points Help You Know It
• Three Principles of Fearing God
• Bible Study on Job: The 3 Manifestations of Job's Fear of God
Chat With Us!
Do you want to welcome the Lord and be raptured into the heavenly kingdom? Are you confused by the problems in your belief? You are welcome to contact us in the following ways.