Behold the fowls of the air: for they sow not, neither do they reap, nor gather into barns; yet your heavenly Father feeds them. Are you not much better than they ?
– Matthew 6:26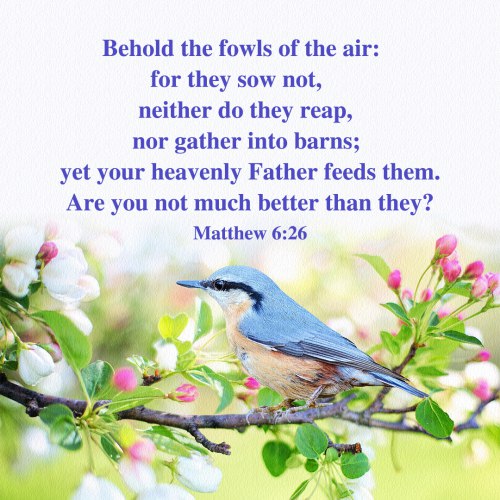 » You may be interested in reading more on our Commentaries on Matthew page, or in the articles below:
• Thank God for His Arrangements, I'm Satisfied With My Marriage
• Casting My Care on God, I Felt So Relaxed
Chat With Us!
You are welcome to join our devotional group to explore the issues of faith such as how to welcome the Lord's return, how to increase one's faith, how to rely on God and get close to God, how to know God, and how to read God's words.
Discuss in WhatsApp group
Connect with us on Messenger
Please read and agree to our privacy policy below to start chatting with us.