Bible Verse – Matthew12:8
"For the Son of man is Lord even of the sabbath day."
-Matthew 12:8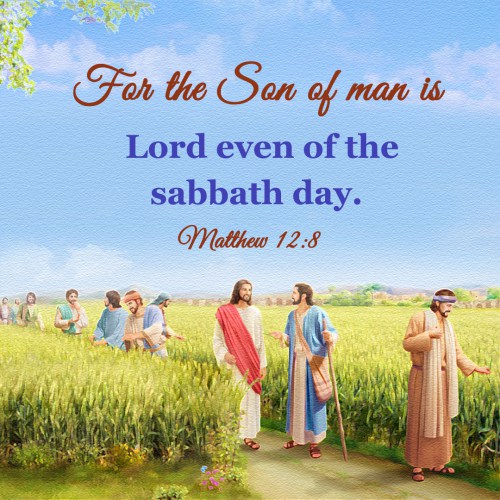 You May Also Like
Also Read
"This people draws near to me with their mouth, and honors me with their lips; but their heart is far from me." -Matthew 15:8
And now why tarry you? arise, and be baptized, and wash away your sins, calling on the name of the Lord. (Acts 22:16) Most people also read: A New Understanding of "Reborn Through Baptism"
And he arose, and rebuked the wind, and said to the sea, Peace, be still. And the wind ceased, and there was a great calm. —Mark 4:39 » Read more on our Knowing Jesus Christ page, or click on the related articles below: • The Creator's Authority Is Not Constrained by Time, Space, or Geography, and the Creator's Authority Is Inestimable • Only God, Who Has the Identity of the Creator, Possesses the Unique Authority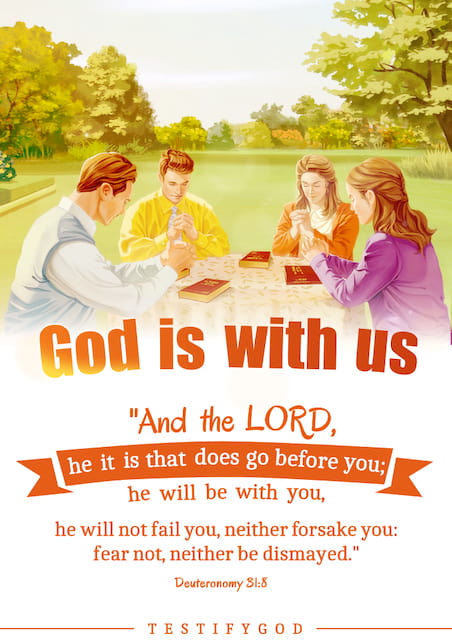 "And the LORD, he it is that does go before you; he will be with you, he will not fail you, neither forsake you: fear not, neither be dismayed." (Deuteronomy 31:8) » Read more on our Gospel Quotes page, or click on the recommended articles below: • Christian Worship Music – God's Love Brings Us Close Together (Male Solo) • As Christians, How Can We Face Trials From God Audaciously and Calmly?
For the law was given by Moses, but grace and truth came by Jesus Christ. (John 1:17) » Further reading about God's Grace: • 18 Bible Verses About Grace • What Is God's Grace? What Does God's Grace Include?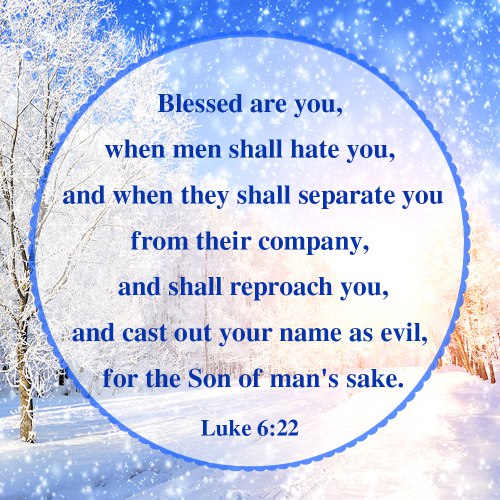 Bible Verse – Luke 6:22 Blessed are you, when men shall hate you, and when they shall separate you from their company, and shall reproach you, and cast out your name as evil, for the Son of man's sake.
Give not that which is holy to the dogs, neither cast you your  pearls before swine, lest they trample them under their feet, and turn again and rend you. Matthew 7:6
Bible Verse – John 6:27 Labor not for the meat which perishes, but for that meat which endures to everlasting life, which the son of man shall give to you: for him has God the Father sealed.