Rich Toward God: Remember to Get Closer to God in Busy Work
Dear brothers and sisters,
I'm a new believer who has just accepted God's work. Although I know it is necessary to attend meetings and read God's words as a Christian and I also want to do according to what God demands, yet in order to earn more money and lead a high-quality life, I'm busy with making money and social engagements and do not have time to attend meetings and read God's words. Despite earning some money, I always feel very empty and indebted to the Lord. I have a question: How should I choose between busy work and gatherings in my belief in God?
Sincerely Yours,
Xiaodong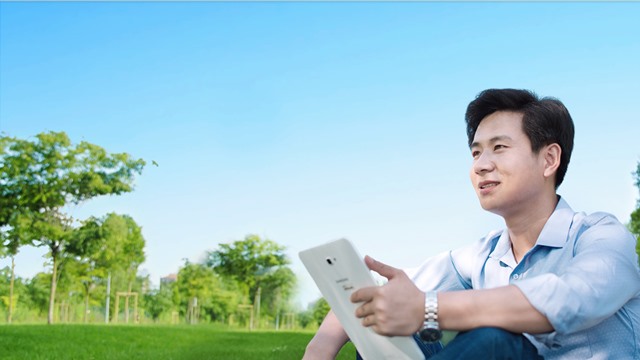 Dear Xiaodong,
This question also confused me for a long time. Later, through reading God's words and the fellowship and sustenance of the brothers and sisters, I understood some truths, saw clearly why I was busy with my work and understood God's intentions, thus making a right choice between the work and the gatherings. Below, I will fellowship about my knowledge. I hope it will be helpful to you.
For What Do We Work Desperately Hard?
To solve the problem of having no time for gatherings due to busy work, firstly we should know the reason why we work desperately hard. Some people may say that they work to raise their families. If we only work to raise our families, most of us will not be so busy that we have no time to attend meetings and eat and drink God's words. Actually, we work desperately hard not only for raising our families, but also for satisfying our fleshly extravagant desires. We want to earn more money, buying houses and cars to enjoy the high life and have others admire and look up to us. For the sake of the fleshly ease or others' esteem and admiration, we work overtime and even put all our time and energy on making money. Not only has our body been exhausted, but also we have no time to come before God to worship Him. Unconsciously, we stray further and further away from God and lose the chance to be saved by God in the end.
God's words say, "In fact, no matter how lofty man's ideals are, no matter how realistic man's desires are or how proper they may be, all that man wants to achieve, all that man seeks for, is inextricably linked to two words. These two words are vitally important to the life of every person, and they are things Satan intends to instill in man. What are these two words? They are 'fame' and 'gain.' Satan uses a very subtle kind of method, a method very much in concert with people's notions, which is not at all radical, through which it causes people to unknowingly accept its way of living, its rules to live by, and to establish life goals and their direction in life, and in doing so they also unknowingly come to have ambitions in life. No matter how grand these life ambitions may seem, they are inextricably linked to 'fame' and 'gain.' Everything that any great or famous person—all people, in fact—follow in life relates only to these two words: 'fame' and 'gain.' People think that once they have fame and gain, they can then capitalize on those things to enjoy high status and great wealth, and to enjoy life. They think fame and gain are a kind of capital that they can use to obtain a life of pleasure-seeking and wanton enjoyment of the flesh. For the sake of this fame and gain which mankind so covets, people willingly, albeit unknowingly, hand over their bodies, minds, all that they have, their futures and their destinies, to Satan. They do so without even a moment's hesitation, ever ignorant of the need to recover all that they have handed over. Can people retain any control over themselves once they have taken refuge in Satan in this way and become loyal to it? Certainly not. They are completely and utterly controlled by Satan. They have completely and utterly sunk into a quagmire, and are unable to free themselves. Once someone is mired in fame and gain, they no longer seek that which is bright, that which is righteous, or those things that are beautiful and good. This is because the seductive power that fame and gain have over people is too great; they become things for people to pursue throughout their lives and even for all eternity without end. Is this not true?"
God's words are so clear. Satanic laws of survival such as "Money isn't everything, but without it, you can do nothing," "Man will do anything to get rich," "Distinguishing oneself," and "A man leaves his name behind wherever he stays, just as a goose utters its cry wherever it flies," have been instilled into us from our childhood. Influenced by these laws, we all advocate money, are covetous of physical pleasures, and seek to live life at the top, upholding the fame, gain and position above all else. Directed by these erroneous thoughts, we work not only to raise the family purely but to build a career to win the esteem and admiration of others. Thus, we become machines for making bucks, living a tiring and miserable life. To seek fame and gain, our hearts stray further and further away from God and we become less and less interested in the belief and worship of God. Some people even think that attending meetings and reading God's words delays them in earning money. So they stop attending meetings and reading God's words. Without knowing it, they lose the normal relationship with God. It can be seen from this that Satan just uses fame and gain to capture us away from God, allowing us to be entangled by money, fame, gain and flesh, disturbing and destroying our normal relationships with God, making us stay away from and betray God and thoroughly taking us away in the end. This is Satan's schemes and sinister intentions. So, we should see clearly that fame and gain is one of Satan's ways to deceive, afflict and devour us. It is a wrong way for us to seek fame and gain. After we know and discern our inner wrong views of pursuit, we can make a right choice between work and belief in God.
Only Persistence in Attending Meetings Can Be Approved by God
We should know that attending meetings is an important practice in believing in and worshiping God. This is because we read and fellowship about God's words in the meetings. Only if we read more of God's words in the meetings can we understand the truth and God's intentions and requirements more quickly. So, when encountering things, we can often practice according to God's words and we can enter into the reality of the truth and attain God's approval. Therefore, whether we can persist in attending meetings is critical for us to be approved by God. True believers in God should often come before God, attend meetings and read God's words more. If we follow God in a muddled way, busying ourselves with our work and family all day and not paying attention to attending meetings, and do not often read God's words, much less practice God's words, how can we attain God's approval?
Are you willing to take 10 minutes to pray to God and read His words?
Join our online meetings to strengthen your faith by reading God's word.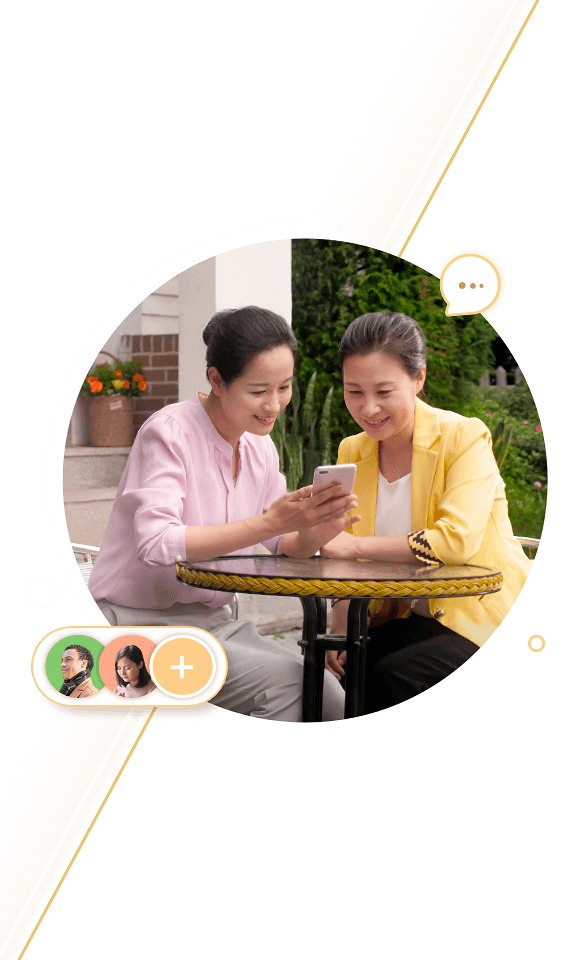 God's words say, "You will only gain from your faith in God if you approach it as the greatest thing in your life, more important than even food, clothes, or anything else! If you only believe when you have the time, and are incapable of devoting your entire attention to your faith, and if you are always mired in confusion, then you will gain nothing." From these words we can see that as believers in God, we should prioritize believing in and worshiping God. Otherwise, we will be eliminated if we believe in God willfully. So, maintaining normal relationships with God, attending gatherings, making prayers and communicating the truth is what every believer in God should practice and is the responsibility a created being should fulfill. If we are only satisfied with acknowledging God with our mouths and believing in Him in our hearts, not paying attention to gatherings and communicating the truth, then we will have no relationship with God. In God's eyes, we are not different from unbelievers. So, even if we believe in God to the end, we won't be approved by God or gain the truth and the life, and our ends will definitely be the same as those of the unbelievers, being detested, rejected and eliminated by God. Therefore, whether we can persist in attending gatherings and maintain a close relationship with God directly relates to whether we can gain the truth and God's approval.
Our Worksite Is Also a Real Place Where We Experience God's Word
If we do not seek wealth, fame and gain but are just too busy with our work, what should we do? The Lord Jesus says, "God is a Spirit: and they that worship Him must worship Him in spirit and in truth" (John 4:24). God is a Spirit and we can worship Him with an honest heart and build a normal relationship with Him at any occasion, at any time. On the one hand, when we work, although we do the work with our hands, we can quiet our heart before God, thinking of God's love and salvation and pondering the truth in God's words.
On the other hand, our worksite is also a real place where we experience God's words. Before, I thought that work was work and belief was belief and that only gatherings meant the true worship of God; I simply did not know to seek the truth and God's intentions in the workplace. Actually, no matter whether the people, events, and things we encounter are big or small, they are carefully arranged by God for us. If we do not have God in our hearts or seek the truth, If we can only analyze and study the truth with our mind and can't obey God's sovereignty, getting stuck in the idea of right and wrong, complaining about and misunderstanding God, we'll end up feeling miserably distressed and will fall into darkness. Only if we seek God's intentions can we have a way forward. For example, a period of time ago, I saw that several colleagues in my company slacked off in their work, speaking words pleasant to hear before the leader but slacking in real work. At first, I felt repugnance for this mode of their behavior. However, as time went by, I felt that they were lazy and unreliable, doing the work faster and earning more money, while I was careful and serious in my work, doing the work more slowly than them and earning less money than them. So, I felt it was unfair and began to slack off as they did, but I felt very uneasy in my heart. Only after I came before God to pray did I realize that I was living by satanic views of survival, I didn't act as an honest person, and I engaged in deceit to make money, without any dignity and integrity. Later, through reading God's words, I saw that God likes honest people, blesses honest people and requires us to be honest people. After I understood this, I prayed to God: "O God! No matter how other colleagues do, I will not follow their example. You examine what I do and Satan also looks at it. I must practice Your word and stand the testimony." When I practiced according to God's words, I felt relief flood over me. Later, finding that I did not slack off and was not the same as other colleagues, my boss not only assigned the important work to me, but also raised my salary and told me that he was at ease about my work. Only after this experience did I see that we can experience and practice God's words not only in the church life but also in real life. So, in the work, as long as we seek the truth and do according to God's intentions in all things, God will lead us.
Brother Xiaodong, I hope what I fellowshiped can be helpful to you.
Sincerely Yours,
Xiaoming
Recommended for You:
Daily Words of God | "Concerning the Practice of Prayer" | Excerpt 416