God's Timing Is Perfect—A Christian's Experience of Job Hunting
For a young person who is about to enter into society after graduation, the biggest trouble he has to face is job hunting. Indeed, there are many enterprises and public institutions in today's society. There seems to be lots of job opportunities. But the number of graduates every year is even greater, and the competition is also very intense. And all graduates try every means possible to gain a position in a big name company, as getting a good job is a turning point in one's life and can also determine one's future. I, a very ordinary and unremarkable graduating student, also had to face the difficulty of job hunting like other graduates. The only difference between me and them is that I am a Christian of The Church of Almighty God and I believe God has prepared everything.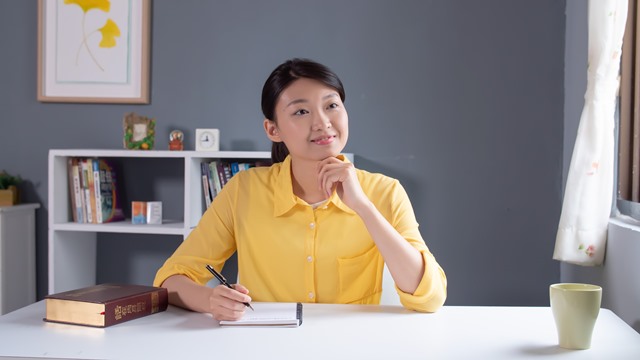 Resumes Running Rampant, It's Extremely Difficult to Get an Ideal Job
As large enterprises and institutions hung out their recruitment banners, various advertisements were posted up in our school, and my schoolmates often gathered before the bulletin board and read carefully every piece of information. The topics we discussed most frequently in our daily life were working place, payment, employment conditions, and so on. For a time, an intense atmosphere prevailed in our school. Everyone was revving up for their interview as if they were going to battle.
One day, my roommate—a straight-A student—came back in dejection and said dully, "I got rejected again. Each enterprise told me to wait for a response, yet none of them gave me a reply." Hearing her words, my heart tightened. I thought: She is the top student in our dormitory. If she can't even find a job, then what should I do? She continued, "Those companies don't care about your GPA, and they only look at your appearance. If your appearance is not attractive, they will not waste time talking with you." At her words, I said to myself, "It's true. In present-day society, people only lay stress on your appearance and social background. Graduates like my roommate, a straight-A student, who is little, plain and not good looking, are just foils regardless of how good their grades. I'm also small and average-looking, and must be invisible among the crowd. How can I find a job?" During that time, I accompanied my classmates to attend several job interviews. When we stepped into the school hall, I was stunned by the scene before my eyes: A large crowd of students had already gathered there. There was a long line before each company's stand. Everybody was trying to submit their resumes, yet few of them got an offer. Some exquisitely made resumes with facial photographs on them fell to the floor, and there were footprints on some of them. Seeing this, I felt sad and could not help but sigh in my heart: Who says people going to college will have a good future? The first step—finding an ideal job, is as hard as climbing to heaven! Constant rejections had sapped my classmates' confidence. Some of them began to give up, saying, "Forget it! It seems hopeless. I might as well sign with whatever company. Anything is better than nothing." After I heard these words, my heart rose into my throat. I had prayed to God before, committing my job-hunting into God's hands and allowing God to reign over it. I wanted to find a job with a flexible work schedule so that I could have time to attend the meetings with brothers and sisters. Under such a circumstance, I settled on a company. However, this company hadn't begun recruitment, which made me burn with anxiety. I thought: Why does my ideal company not come to recruit? If they are not coming, will my passive waiting not spoil my prospects?
Placing Everything at God's Disposal Rather Than Waiting Anxiously
Seeing I had never attended any interview of other companies, my classmates said to me, "Are you just gonna keep waiting like this? You don't know whether that company will come to our school to recruit new staff. If you just wait, and they don't come, you'll have already lost all other opportunities to be recruited by other companies" At their words, I couldn't help but feel a little worried: Right, if that company doesn't come and other companies have finished their recruitment, all my efforts will have been in vain. If I go back to my hometown after four years of college, how can I face my family and friends who have a lot of expectations for me? But then I thought of God. I always felt that God would prepare everything for me. Since that company benefited me in believing in God, after much toing and froing, I decided to wait. However, the days of waiting appeared to be extremely long. I heard several times from others that my ideal company would not come to our school for recruitment. And every time I heard such news, I became perturbed and worried about my future. Once, a relative phoned me up and asked about my job hunting, and I told him about my situation. He asked, "Do you have the second-level computer certificate?" "No, I don't." I answered. He then asked, "Are you in a leading position in your school?" "No." "A Party member?" "No." My replies made him speechless and he just said, "Let's just say that company is coming to your school, but with your low qualifications, it will be hard for you to enter that company." His words damped my enthusiasm and I was greatly disheartened. I thought: If only I had the certificate and had enthusiastically participated in all sorts of school activities. But then I had a second thought: My roommate has gotten everything, yet isn't she still unable to get a job?
Time passed day by day. As the recruiters left our school one after another, I began to feel anxious and awful, as if a fire were burning in my heart. I could do nothing except come to God and pray, "Oh God! You know I'm in agony now and I don't know what course to follow. I'm afraid of losing my future, and even dread the derision of my classmates if I gain nothing in the end. What shall I do now? May You lead me." After prayer, I took out my notebook for spiritual devotions and browsed it. Suddenly I saw a poem written by David, "One thing have I desired of Jehovah, that will I seek after; that I may dwell in the house of Jehovah all the days of my life, to behold the beauty of Jehovah, and to inquire in his temple. For in the time of trouble he shall hide me in his pavilion: in the secret of his tabernacle shall he hide me; he shall set me up on a rock. And now shall my head be lifted up above my enemies round about me: therefore will I offer in his tabernacle sacrifices of joy; I will sing, yes, I will sing praises to Jehovah. Hear, O Jehovah, when I cry with my voice: have mercy also on me, and answer me. When you said, Seek you my face; my heart said to you, Your face, Jehovah, will I seek. … Teach me your way, O Jehovah, and lead me in a plain path, because of my enemies. Deliver me not over to the will of my enemies. … I had fainted, unless I had believed to see the goodness of Jehovah in the land of the living. Wait on Jehovah: be of good courage, and he shall strengthen your heart: wait, I say, on Jehovah" (Psalms 27:4-8, 11-14). The words "Wait on Jehovah" were mentioned twice in the last two lines, and I was attracted by them. Then I read on and saw the following words of God: "Rely on Me to cast off everything of yours I illuminate, live by Me always, be close to Me, and undertake all actions and behaviors with My likeness. Fellowship with Me more often about what you do not understand, and I will guide you, that you may go forward. If you are unsure, do not act rashly, but wait for My time." "You truly lack faith in My presence and you often rely on yourselves to act. 'You cannot do anything without Me!' Yet you corrupt people always let My words blow into one ear and out of the other. Life nowadays is a life of words; without words, there is no life and there is no experience, and less does it bear mentioning that there is no faith. Faith is in words; only by pouring more of yourselves into God's words can you have everything. Do not worry that you will not grow up: Life does grow, and not from people's worries. You are always apt to become anxious, and you do not listen to My instructions. You always want to exceed My pace. What is this? It is human ambition. … You blind people! Why do you not come more often before Me to seek, but muddle about on your own? You must see clearly! The one who is working now is certainly no human, but rather the Sovereign of all, the one true God—the Almighty!" After reading God's words, I felt brightened within: It's true! Am I not blind and ignorant, and wanting to take arbitrary actions and rely on myself? My faith in God is too little. Although I have committed my job-hunting to God and allowed God to reign over it, I still want to rely on myself to do things. Why didn't I come before God and pray to Him earlier? David wrote poems in praise of Jehovah, for he had seen many of the deeds of God in his experiences. Why don't I rely on God and look unto Him so as to taste His authority and deeds? In God's words I saw a way, which was to come close to God in everything and wait for God's time. Then I came into God's presence and prayed, "Oh Almighty God! I don't have enough faith. I'm just a created being and am incapable of controlling myself. Oh God! I'm not willing to worry about my job-hunting any longer. My only wish is to commit it into Your hands and wait for Your time. I believe what You have prepared for me is the best."
Tasting God's Unfathomable Deeds in Reality
Three days later, one afternoon, my phone suddenly rang. It was my acquaintance from the dean's office. He said urgently on the phone, "Go to such and such immediately. The leader of that company is there, and he may leave by air tonight. Time is going to be tight, so you'd better hurry." The sudden joyful surprise made me think of God's words: "Any and all things, whether living or dead, will shift, change, renew, and disappear in accordance with God's thoughts. Such is the way in which God presides over all things." Just three days after my prayer, my ideal company, which I had been waiting for for a long time, showed up when I least expected it. I couldn't help praising God for His wondrousness. Then I put on my overcoat, took my resume and hurried to the place where there were recruiting staff. On the way there, I imagined many interview questions, what kind of questions the leader would ask me, and how I should answer them, and these thoughts made me extremely nervous. So I prayed to God to quiet my heart. When I got there, some schoolmates had already gathered outside the door. It seemed I was the last to get the news. I waited at the rear of the line. My schoolmates talked to the leader and answered his questions one by one, but he politely refused them all with different excuses. For example, he said they didn't want girls or those who were taking part in the entrance exams for postgraduate schools. Finally, it was my turn. I cautiously handed my resume to the leader. It was the first resume I had submitted and also the only one I had printed. Then he opened my resume and leafed through it, and asked me whether I had brought my employment agreement. I answered yes. Unexpectedly, he didn't ask me any other questions, but said calmly, "Let's sign it." At that time, I simply dared not believe what I heard, as if I were in a dream. After signing the agreement, I was still in a trance. No words could express my feelings at that time. Gratitude? Or, excitement? The only thing I could do was give thanks and praises to God, for I had not only got a stable job, but had also seen God's wondrousness and unfathomableness as well as His great power and authority, and more than that, I had seen that God's deeds are inestimable. God's word says: "If God does not set to work, then however well man does, it will all be for naught, because God's thoughts will always be higher than the thoughts of man, and God's wisdom is beyond man's comprehension." This experience made me have a deep understanding of these words.
Through my experience of job hunting, I truly saw that God's wondrousness and unfathomableness are beyond my thoughts. Although those days of waiting were long and difficult, it was just because my faith in God was too little. God wanted to temper my faith in this process, so that I could learn to turn my true heart over to God and submit to His sovereignty and arrangements. I felt that no matter how long I needed to wait, it was worthwhile. For God would reveal His deeds in His time and show me that He has authority, and that He is faithful and worthy of trusting my whole life. All the glory be to Almighty God!
» Read more on our Christian Life page about Christian in the Workplace, or in the recommended articles below: