Reflection on Proverbs 16:3 – Rely on God and God Will Accomplish It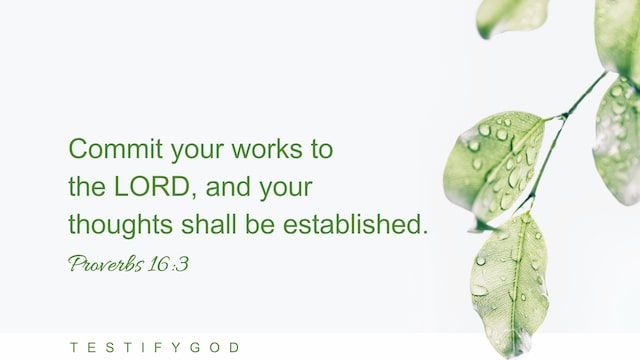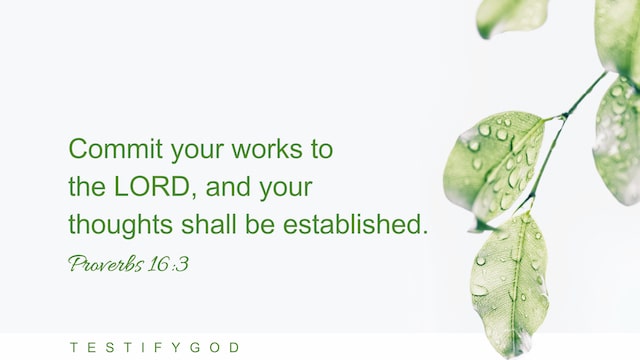 Today's Gospel
Commit your works to the LORD, and your thoughts shall be established. - Proverbs 16:3
Reflection
This verse tells us we should rely on God in all things. Whether the matters are great or small, we should entrust them to God and look up to Him, because God holds sovereignty over everything and there is nothing difficult if we rely on God. However, in reality, when we encounter difficulties, we don't first come before God to pray or search, rather, we plan this or that for our selfish desires. As a result, we take detours, always fail, and cannot see God's blessings. When we pray to God sincerely, commit our real difficulties to Him, and put aside our selfish desires and intentions, God will open a way out for us, allowing us to see His great power and authority in experience.
God says, "It's very simple now: Look upon Me with your heart and your spirit will immediately become strong, you will have a path to practice and I will guide your every step. My word shall be revealed to you at all times and in all places. No matter where or when, or how adverse the environment is, I will show you clearly and My heart shall be revealed to you if you look to Me with your heart; this way you will run down the road ahead and never lose your way."
» Can we rely on ourselves to find an ideal job though having a high level of education? We'd like to share with you the testimony of a Christian who had an eclectic resume. Please read on to learn how she, after several failures in applying for a job, trusted in God to find a good job.
» Read more stories of how Christians relied on God and saw God's blessings:
» Further reading:
Join our Bible study group!
Are you willing to take 10 minutes to pray to God and read His words? Join our group now!