And the LORD, he it is that does go before you; he will be with you, he will not fail you, neither forsake you: fear not, neither be dismayed.
– Deuteronomy 31:8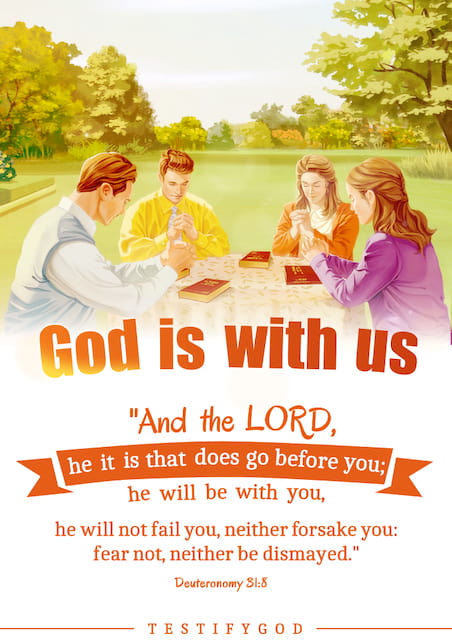 » Read more on our Gospel Quotes page, or click on the recommended articles below:
• Christian Worship Music – God's Love Brings Us Close Together (Male Solo)
• As Christians, How Can We Face Trials From God Audaciously and Calmly?
Chat With Us!
You are welcome to join our devotional group to explore the issues of faith such as how to welcome the Lord's return, how to increase one's faith, how to rely on God and get close to God, how to know God, and how to read God's words.
Discuss in WhatsApp group
Connect with us on Messenger
Please read and agree to our privacy policy below to start chatting with us.