Easter is a very important day for Christians to celebrate the resurrection of the Lord Jesus. Here are 18 must-read verses for you to read and they will help you better know the gospel of the Lord Jesus.
Matthew 16:21
From that time forth began Jesus to show to his disciples, how that he must go to Jerusalem, and suffer many things of the elders and chief priests and scribes, and be killed, and be raised again the third day.
---
Matthew 27:53
And came out of the graves after his resurrection, and went into the holy city, and appeared to many.
---
Matthew 28:5-7
And the angel answered and said to the women, Fear not you: for I know that you seek Jesus, which was crucified. 6He is not here: for he is risen, as he said. Come, see the place where the Lord lay. 7And go quickly, and tell his disciples that he is risen from the dead; and, behold, he goes before you into Galilee; there shall you see him: see, I have told you.
---
Luke 24:7
Saying, The Son of man must be delivered into the hands of sinful men, and be crucified, and the third day rise again.
---
Mark 16:6
And he said to them, Be not affrighted: You seek Jesus of Nazareth, which was crucified: he is risen; he is not here: behold the place where they laid him.
---
» We'd like to share with you the articles:
• 3 Truths About the Resurrection of Jesus Christ We Should Know
• True Meaning of Prophecy "the Resurrection of the Dead"
---
John 2 :19
Jesus answered and said to them, Destroy this temple, and in three days I will raise it up.
---
John 6:40
And this is the will of him that sent me, that every one which sees the Son, and believes on him, may have everlasting life: and I will raise him up at the last day.
---
John 10:18
No man takes it from me, but I lay it down of myself. I have power to lay it down, and I have power to take it again. This commandment have I received of my Father.
---
» You may be interested in reading more:
• Jesus Eats Bread and Explains the Scriptures After His Resurrection
• The Lord Jesus' Words to His Disciples After His Resurrection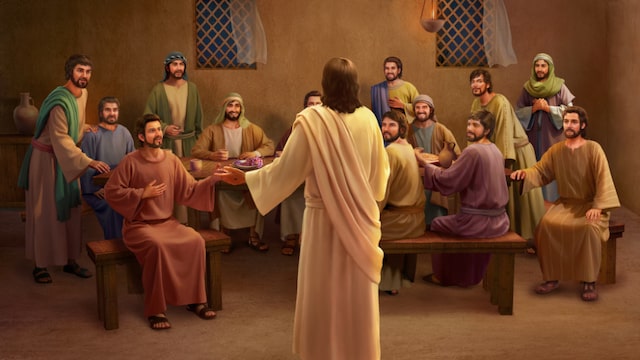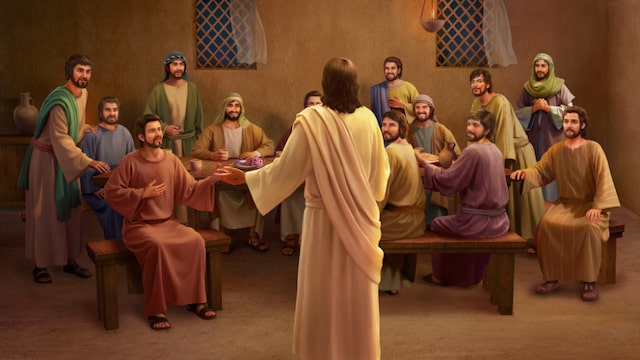 ---
John 14:19
Yet a little while, and the world sees me no more; but you see me: because I live, you shall live also.
---
Acts 1:3
To whom also he showed himself alive after his passion by many infallible proofs, being seen of them forty days, and speaking of the things pertaining to the kingdom of God.
---
Acts 2:24
Whom God has raised up, having loosed the pains of death: because it was not possible that he should be held of it.
---
Acts 2:32
This Jesus has God raised up, whereof we all are witnesses.
---
Acts 17:31
Because he has appointed a day, in the which he will judge the world in righteousness by that man whom he has ordained; whereof he has given assurance to all men, in that he has raised him from the dead.
---
Acts 26:23
That Christ should suffer, and that he should be the first that should rise from the dead, and should show light to the people, and to the Gentiles.
---
Colossians 1:18
And he is the head of the body, the church: who is the beginning, the firstborn from the dead; that in all things he might have the preeminence.
---
2 Timothy 1:10
But is now made manifest by the appearing of our Savior Jesus Christ, who has abolished death, and has brought life and immortality to light through the gospel.
---
2 Timothy 2:8
Remember that Jesus Christ of the seed of David was raised from the dead according to my gospel.
---
» We'd like to share with you the articles:
• Does the Lord Jesus Saying "It Is Finished" Mean That God's Work of Saving Mankind Is Finished
• How Will Jesus Return? Have You Welcomed the Return of Jesus?
Peace be with you all! Dear brothers and sisters, if you have any understanding or enlightenment from God, you're welcome to share with us.
1. Via the online chat window at the bottom right corner of the screen.
2. Send an email to info@testifygod.org.
We sincerely hope we'll grow spiritually through sharing with each other.