Bible Verses About Sorrow
All of us will go through times of sorrow, and these 12 Bible verses about sorrow will bring faith and hope to us when we are grieved.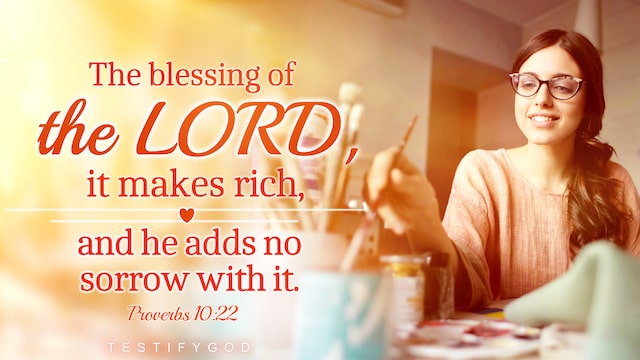 Proverbs 10:22
The blessing of the LORD, it makes rich, and he adds no sorrow with it.
Ecclesiastes 7:3
Sorrow is better than laughter: for by the sadness of the countenance the heart is made better.
Matthew 6:25
Therefore I say to you, Take no thought for your life, what you shall eat, or what you shall drink; nor yet for your body, what you shall put on. Is not the life more than meat, and the body than raiment?
Matthew 6:28-29
And why take you thought for raiment? Consider the lilies of the field, how they grow; they toil not, neither do they spin: And yet I say to you, That even Solomon in all his glory was not arrayed like one of these.
Matthew 6:34
Take therefore no thought for the morrow: for the morrow shall take thought for the things of itself. Sufficient to the day is the evil thereof.
» We'd like to share with you the articles:
• Relying on God, I Got More Than a Job
• Applying for Jobs Honestly, I've Seen God's Blessings
• Salvation Testimony: God Accompanied Me Through Those Dark Days
John 16:22
And you now therefore have sorrow: but I will see you again, and your heart shall rejoice, and your joy no man takes from you.
2 Corinthians 6:10
As sorrowful, yet always rejoicing; as poor, yet making many rich; as having nothing, and yet possessing all things.
2 Corinthians 7:9
Now I rejoice, not that you were made sorry, but that you sorrowed to repentance: for you were made sorry after a godly manner, that you might receive damage by us in nothing.
2 Corinthians 7:10
For godly sorrow works repentance to salvation not to be repented of: but the sorrow of the world works death.
2 Corinthians 7:11
For behold this selfsame thing, that you sorrowed after a godly sort, what carefulness it worked in you, yes, what clearing of yourselves, yes, what indignation, yes, what fear, yes, what vehement desire, yes, what zeal, yes, what revenge! In all things you have approved yourselves to be clear in this matter.
1 Peter 5:7
Casting all your care on him; for he cares for you.
» You may be interested in reading more on our The Love of God page.