Bible verses about encouraging will give you hope and strength to overcome problems and difficulties.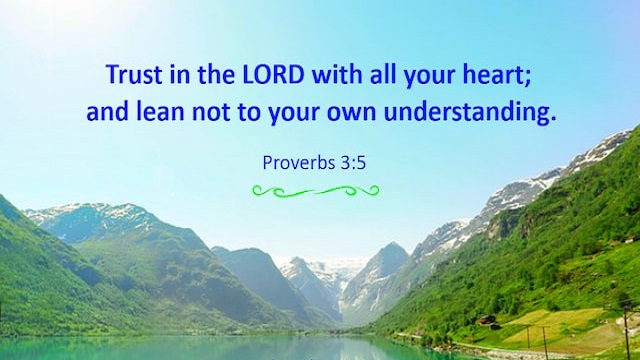 Deuteronomy 31:8
And the LORD, he it is that does go before you; he will be with you, he will not fail you, neither forsake you: fear not, neither be dismayed.
---
Joshua 1:9
Have not I commanded you? Be strong and of a good courage; be not afraid, neither be you dismayed: for the LORD your God is with you wherever you go.
---
Psalm 16:8
I have set the LORD always before me: because he is at my right hand, I shall not be moved.
---
Psalm 27:1
The LORD is my light and my salvation; whom shall I fear? the LORD is the strength of my life; of whom shall I be afraid?
---
Psalm 28:7
The LORD is my strength and my shield; my heart trusted in him, and I am helped: therefore my heart greatly rejoices; and with my song will I praise him.
---
Psalm 31:24
Be of good courage, and he shall strengthen your heart, all you that hope in the LORD.
---
Psalm 46:1-3
God is our refuge and strength, a very present help in trouble. Therefore will not we fear, though the earth be removed, and though the mountains be carried into the middle of the sea; Though the waters thereof roar and be troubled, though the mountains shake with the swelling thereof. Selah.
---
Psalm 55:22
Cast your burden on the LORD, and he shall sustain you: he shall never suffer the righteous to be moved.
---
Psalm 118:14-16
The LORD is my strength and song, and is become my salvation. The voice of rejoicing and salvation is in the tabernacles of the righteous: the right hand of the LORD does valiantly. The right hand of the LORD is exalted: the right hand of the LORD does valiantly.
---
Psalm 119:114-115
You are my hiding place and my shield: I hope in your word. Depart from me, you evildoers: for I will keep the commandments of my God.
---
Psalm 119:25
My soul sticks to the dust: quicken you me according to your word.
---
Psalm 119:50
This is my comfort in my affliction: for your word has quickened me.
---
Psalm 119:71
It is good for me that I have been afflicted; that I might learn your statutes.
---
Psalm 120:1
In my distress I cried to the LORD, and he heard me.
---
Proverbs 3:5-6
Trust in the LORD with all your heart; and lean not to your own understanding. In all your ways acknowledge him, and he shall direct your paths.
---
Proverbs 18:10
The name of the LORD is a strong tower: the righteous runs into it, and is safe.
---
Isaiah 26:3
You will keep him in perfect peace, whose mind is stayed on you: because he trusts in you.
---
Isaiah 40:29-31
He gives power to the faint; and to them that have no might he increases strength. Even the youths shall faint and be weary, and the young men shall utterly fall: But they that wait on the LORD shall renew their strength; they shall mount up with wings as eagles; they shall run, and not be weary; and they shall walk, and not faint.
---
Isaiah 41:10
Fear you not; for I am with you: be not dismayed; for I am your God: I will strengthen you; yes, I will help you; yes, I will uphold you with the right hand of my righteousness.
---
Isaiah 43:2
When you pass through the waters, I will be with you; and through the rivers, they shall not overflow you: when you walk through the fire, you shall not be burned; neither shall the flame kindle on you.
---
John 14:27
Peace I leave with you, my peace I give to you: not as the world gives, give I to you. Let not your heart be troubled, neither let it be afraid.
---
John 16:33
These things I have spoken to you, that in me you might have peace. In the world you shall have tribulation: but be of good cheer; I have overcome the world.
---
1 Thessalonians 5:16-18
Rejoice ever more. Pray without ceasing. In every thing give thanks…
---
2 Timothy 1:7
For God has not given us the spirit of fear; but of power, and of love, and of a sound mind.
---
James 1:2-4
My brothers, count it all joy when you fall into divers temptations; Knowing this, that the trying of your faith works patience. But let patience have her perfect work, that you may be perfect and entire, wanting nothing.
---
1 Peter 1:6-7
Wherein you greatly rejoice, though now for a season, if need be, you are in heaviness through manifold temptations: That the trial of your faith, being much more precious than of gold that perishes, though it be tried with fire, might be found to praise and honor and glory at the appearing of Jesus Christ.
---
1 Peter 5:7
Casting all your care on him; for he cares for you.
---
1 Peter 5:10
But the God of all grace, who has called us to his eternal glory by Christ Jesus, after that you have suffered a while, make you perfect, establish, strengthen, settle you.
Chat With Us!
Do you want to welcome the Lord and be raptured into the heavenly kingdom? Are you confused by the problems in your belief? You are welcome to contact us in the following ways.