Bible Verses for Youth: What the Youth Must Read
The youth should be innocent, lively, and vital, and hopeful for the future. However, this world is dark and evil, so many young people easily follow the evil trends of the world, lose themselves, and even become decadent and depraved, losing their goals and directions in life. These Bible verses will help the youth establish a correct outlook on life, have the confidence to walk the right path of life and thus live within God's care and protection.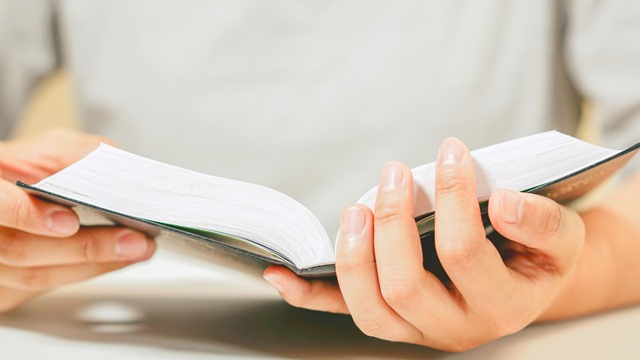 Proverbs 20:29
The glory of young men is their strength: and the beauty of old men is the grey head.
Psalm 119:9
Wherewithal shall a young man cleanse his way? by taking heed thereto according to your word.
Ecclesiastes 4:13
Better is a poor and a wise child than an old and foolish king, who will no more be admonished.
Ecclesiastes 11:9
Rejoice, O young man, in your youth; and let your heart cheer you in the days of your youth, and walk in the ways of your heart, and in the sight of your eyes: but know you, that for all these things God will bring you into judgment.
1 Peter 5:5
Likewise, you younger, submit yourselves to the elder. Yes, all of you be subject one to another, and be clothed with humility: for God resists the proud, and gives grace to the humble.
Lamentations 3:27
It is good for a man that he bear the yoke of his youth.
1 Timothy 4:12
Let no man despise your youth; but be you an example of the believers, in word, in conversation, in charity, in spirit, in faith, in purity.
Relevant Words of God:
Although you young people are all like youthful lions, you rarely have the true way in your hearts. Your youth does not entitle you to more of My work; on the contrary, you always provoke My disgust toward you. Although you are young, you either lack vitality or ambition, and you are always noncommittal about your future; it is as if you are indifferent and brooding. It could be said that the vitality, ideals, and stance taken that should be found in young people, absolutely cannot be found in you; you, this kind of young person, are without a stance and have no ability to distinguish between right and wrong, good and evil, beauty and ugliness. It is impossible to find any elements of you that are fresh. You are almost entirely old-fashioned, and you, this kind of young person, have also learned to follow the crowd, to be irrational. You can never clearly distinguish right from wrong, cannot differentiate between true and false, never strive for excellence, and nor can you tell what is right and what is wrong, what is truth and what is hypocrisy. There is a heavier and more severe stench of religion about you than there is with old people. You are even arrogant and unreasonable, you are competitive, and your fondness for aggression is very strong—how could this kind of young person possess the truth? How can someone who cannot take a stance stand witness? How can someone who does not have the ability to differentiate between right and wrong be called a young person? How can someone who does not have the vitality, vigor, freshness, calmness, and steadiness of a young person be called My follower? How can someone who has no truth, no sense of justice, but who loves to play and fight, be worthy of being My witness? Eyes that are full of deceit and prejudice toward others are not things that young people should have, and young people should not carry out destructive, abominable acts. They should not be without ideals, aspirations, and an enthusiastic desire to better themselves; they should not be disheartened about their prospects, and nor should they lose hope in life or confidence in the future; they should have the perseverance to continue along the way of truth that they have now chosen—to realize their wish to expend their entire lives for Me. They should not be without the truth, nor should they harbor hypocrisy and unrighteousness—they should stand firm in the proper stance. They should not just drift along, but should have the spirit to dare to make sacrifices and to struggle for justice and truth. Young people should have the bravery to not succumb to oppression by the forces of darkness and to transform the significance of their existence. Young people should not resign themselves to adversity, but should be open and frank, with a spirit of forgiveness for their brothers and sisters. Of course, these are My requirements of everyone, and My advice to everyone. But even more, these are My soothing words for all young people. You should practice according to My words. In particular, young people should not be without the resolve to exercise discernment in issues and to seek justice and the truth. You should pursue all things beautiful and good, and you should obtain the reality of all positive things. You should be responsible toward your life, and you must not take it lightly.
Excerpted from "Words for the Young and the Old"
Recommeded: "Child, Come Back Home" Clip: Sincere Faith in God Can Successfully Break Gaming Addiction