7 Bible Verses About How to Teach Your Children
Parents' true love for children is to bring their children before God, and teach them to walk the correct path according to God's will, and thus children can receive God's blessings. Read the following Bible verses about how to teach your children, which will help you teach children in a correct way.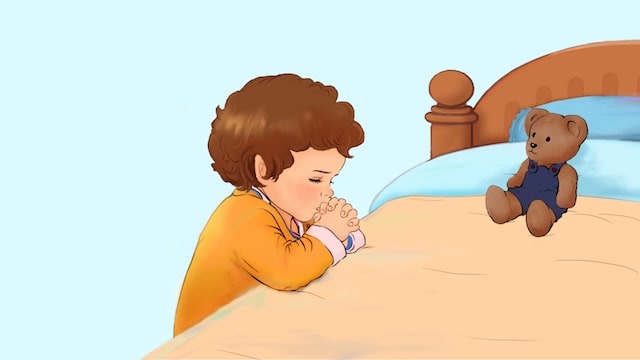 Psalm 127:3
See, children are an heritage of the LORD: and the fruit of the womb is his reward.
Proverbs 22:6
Train up a child in the way he should go: and when he is old, he will not depart from it.
Deuteronomy 6:6–7
And these words, which I command you this day, shall be in your heart: And you shall teach them diligently to your children, and shall talk of them when you sit in your house, and when you walk by the way, and when you lie down, and when you rise up.
Ephesians 6:4
And, you fathers, provoke not your children to wrath: but bring them up in the nurture and admonition of the Lord.
Proverbs 23:13
Withhold not correction from the child: for if you beat him with the rod, he shall not die.
Proverbs 29:15
The rod and reproof give wisdom: but a child left to himself brings his mother to shame.
Leviticus 18:21
And you shall not let any of your seed pass through the fire to Molech, neither shall you profane the name of your God: I am the LORD.
Editor's Note:

If you have any experience or confusions about teaching children, you are welcome to connect with us by clicking on the button at the bottom right corner of the screen. May we help and support each other in God's love and enter into these Bible verses together.