Bible Verses About Prayer Will Teach You How to Pray
Only when we understand why we pray to God and the importance of prayer, will we place great importance on praying and pray with our hearts. These Bible verses about prayer will help you learn how to pray and establish a normal relationship with God.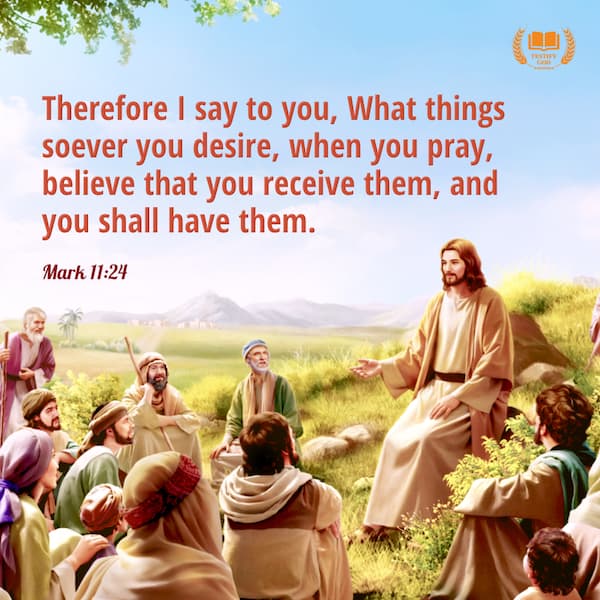 Matthew 7:7
Ask, and it shall be given you; seek, and you shall find; knock, and it shall be opened to you.
Luke 18:1
And he spoke a parable to them to this end, that men ought always to pray, and not to faint.
Matthew 21:22
And all things, whatever you shall ask in prayer, believing, you shall receive.
Luke 11:1
And it came to pass, that, as he was praying in a certain place, when he ceased, one of his disciples said to him, Lord, teach us to pray, as John also taught his disciples.
Mark 11:24
Therefore I say to you, What things soever you desire, when you pray, believe that you receive them, and you shall have them.
Mark 14:38
Watch you and pray, lest you enter into temptation. The spirit truly is ready, but the flesh is weak.
Psalm 34:15
The eyes of the LORD are on the righteous, and his ears are open to their cry.
Psalm 102:17
He will regard the prayer of the destitute, and not despise their prayer.
Ephesians 6:18
Praying always with all prayer and supplication in the Spirit, and watching thereunto with all perseverance and supplication for all saints.
Isaiah 30:19
For the people shall dwell in Zion at Jerusalem: you shall weep no more: he will be very gracious to you at the voice of your cry; when he shall hear it, he will answer you.