9 Bible Verses About Suffering
Why does God allow suffering? 9 Bible verses about suffering will help you understand God's will and keep your faith in God in sufferings.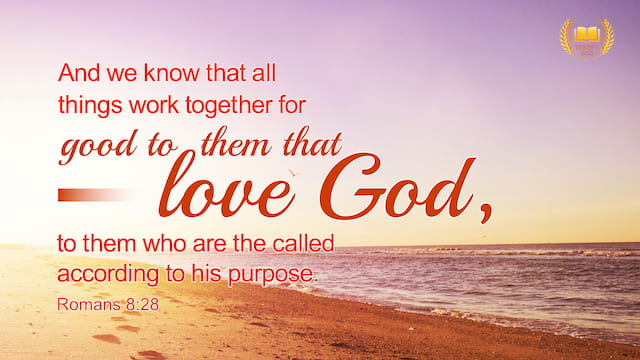 Romans 8:28
And we know that all things work together for good to them that love God, to them who are the called according to his purpose.
Psalm 57:1
Be merciful to me, O God, be merciful to me: for my soul trusts in you: yes, in the shadow of your wings will I make my refuge, until these calamities be over.
Jeremiah 32:17
Ah Lord GOD! behold, you have made the heaven and the earth by your great power and stretched out arm, and there is nothing too hard for you.
Romans 8:37-39
No, in all these things we are more than conquerors through him that loved us. For I am persuaded, that neither death, nor life, nor angels, nor principalities, nor powers, nor things present, nor things to come, Nor height, nor depth, nor any other creature, shall be able to separate us from the love of God, which is in Christ Jesus our Lord.
Romans 5:3-5
And not only so, but we glory in tribulations also: knowing that tribulation works patience; And patience, experience; and experience, hope: And hope makes not ashamed; because the love of God is shed abroad in our hearts by the Holy Ghost which is given to us.
John 16:33
These things I have spoken to you, that in me you might have peace. In the world you shall have tribulation: but be of good cheer; I have overcome the world.
1 Peter 5:10
But the God of all grace, who has called us to his eternal glory by Christ Jesus, after that you have suffered a while, make you perfect, establish, strengthen, settle you.
2 Corinthians 4:16-17
For which cause we faint not; but though our outward man perish, yet the inward man is renewed day by day. For our light affliction, which is but for a moment, works for us a far more exceeding and eternal weight of glory.
2 Corinthians 1:4-5
Who comforts us in all our tribulation, that we may be able to comfort them which are in any trouble, by the comfort with which we ourselves are comforted of God. For as the sufferings of Christ abound in us, so our consolation also abounds by Christ.
Extended Reading:
» Recommended for You: Christian Movie "Baptism by Fire" – The True Story of a Christian