15 Bible Verses About Love - God Is Love
Disasters are occurring and life is hard. What should you do when your faith is weakened?
Join our online meetings to strengthen your faith by reading God's word.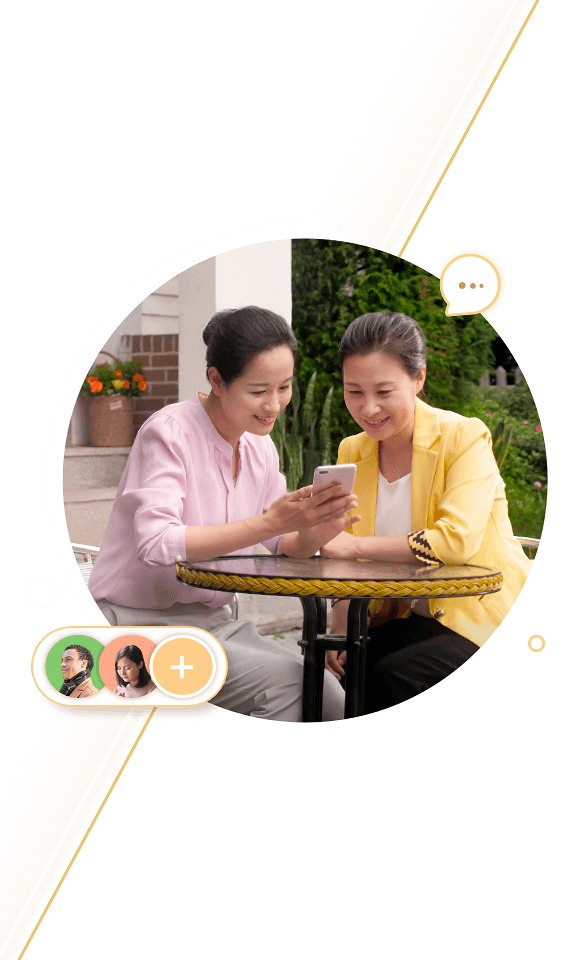 The Lord Jesus said, "As the Father has loved me, so have I loved you: continue you in my love" (John 15:9). God is love. How does God love us? How does God ask us to love Him? How could brothers and sisters love one another? Below are some verses about love and related content will show us the way to know God's love and the way to love God. Please read them.
You're welcome to chat with us and share God's love with us via Live Chat.
Quick Navigation
The Love of God
God is love and everything He does is for the betterment of human life. God personally became flesh, was crucified for man's sins, and thus redeemed all mankind, so that man would not be condemned or put to death by the law. He also promised that He would come in the last days, bring believers in Him into the heavenly kingdom, and bestow eternal life upon them. God's love is something that no man could possess. The following verses and related content will help us learn more facts of God's love.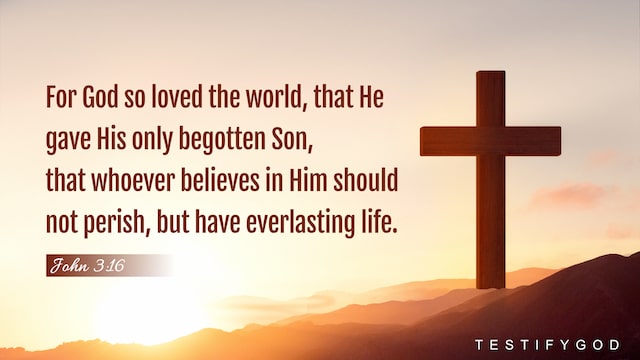 John 3:16
For God so loved the world, that he gave his only begotten Son, that whoever believes in him should not perish, but have everlasting life.
1 John 4:9-10
In this was manifested the love of God toward us, because that God sent his only begotten Son into the world, that we might live through him. Herein is love, not that we loved God, but that he loved us, and sent his Son to be the propitiation for our sins.
1 John 4:16-19
And we have known and believed the love that God has to us. God is love; and he that dwells in love dwells in God, and God in him. Herein is our love made perfect, that we may have boldness in the day of judgment: because as he is, so are we in this world. There is no fear in love; but perfect love casts out fear: because fear has torment. He that fears is not made perfect in love. We love him, because he first loved us.
Romans 5:8
But God commends his love toward us, in that, while we were yet sinners, Christ died for us.
» Further reading about God's love:
• What Is the True Meaning of "God Wants All Men to Be Saved"
• How Did God Show His Love to Us Through the Lord Jesus' Words?
• Understanding of God's Salvation for Mankind Behind the Parable of the Lost Sheep
Relevant Words of God:
"Only the Creator has pity on this mankind. Only the Creator shows this mankind tenderness and affection. Only the Creator holds a true, unbreakable affection for this mankind. Likewise, only the Creator can bestow mercy on this mankind and cherish all of His creation. His heart leaps and aches at every one of man's actions: He is angered, distressed and grieved over man's evil and corruption; He is pleased, joyful, forgiving and jubilant for man's repentance and belief; every single one of His thoughts and ideas exist for and revolve around mankind; what He is and has is expressed entirely for mankind's sake; the entirety of His emotions are intertwined with mankind's existence. For mankind's sake, He travels and rushes about; He silently gives forth every bit of His life; He dedicates every minute and second of His life…. He has never known how to pity His own life, yet He has always pitied and cherished the mankind He Himself created…. He gives all that He has to this humanity…. He grants His mercy and tolerance unconditionally and without expectation of recompense. He does this only so that mankind can continue to survive before His eyes, receiving His provision of life; He does this only so that mankind may one day submit before Him and recognize that He is the One who nourishes man's existence and supplies the life of all creation."
"The Almighty has mercy on these people who have suffered deeply; at the same time, He is fed up with these people who lack consciousness, as He has had to wait too long for an answer from humanity. He wishes to seek, to seek your heart and your spirit, to bring you water and food and to awaken you, that you may no longer be thirsty and hungry. When you are weary and when you begin to feel something of the bleak desolation of this world, do not be lost, do not cry. Almighty God, the Watcher, will embrace your arrival at any time."
"The love of God extends forth like the water of a spring, and is given to you, and to me, and to him, and to all those who truly seek the truth and await the appearance of God."
» Read more on our Christian Testimonies page, or click on the related articles below:
• God's Guidance Frees Her From the Pain of Her Marriage's Collapse
• When My Son Is Critically Ill, God Is My Strength and Faith
» Recommended for You: Christian Video "God Bless" – How to Get God's Protection in the Disasters of the Last Days
How Should We Love God?
God loves us and has saved us, so we should love God. This is the conscience and reason we should possess, so how should we love God in accordance with God's will?
Deuteronomy 5:10
And showing mercy to thousands of them that love me and keep my commandments.
John 14:21
He that has my commandments, and keeps them, he it is that loves me: and he that loves me shall be loved of my Father, and I will love him, and will manifest myself to him.
John 14:23
Jesus answered and said to him, If a man love me, he will keep my words: and my Father will love him, and we will come to him, and make our stayed with him.
Luke 14:26
If any man come to me, and hate not his father, and mother, and wife, and children, and brothers, and sisters, yes, and his own life also, he cannot be my disciple.
2 John 1:6
And this is love, that we walk after his commandments. This is the commandment, That, as you have heard from the beginning, you should walk in it.
Brothers and Sisters Should Love One Another
The Lord Jesus said, "That you love one another, as I have loved you" (John 15:12). God loves us, so we should love brothers and sisters. This is God's commandment and one of the real manifestations of our loving God. So how should we love brothers and sisters?
John 13:34-35
A new commandment I give to you, That you love one another; as I have loved you, that you also love one another. By this shall all men know that you are my disciples, if you have love one to another.
1 John 3:18
My little children, let us not love in word, neither in tongue; but in deed and in truth.
1 Peter 1:22
Seeing you have purified your souls in obeying the truth through the Spirit to unfeigned love of the brothers, see that you love one another with a pure heart fervently
1 John 4:7
Beloved, let us love one another: for love is of God; and every one that loves is born of God, and knows God.
1 John 4:12
No man has seen God at any time. If we love one another, God dwells in us, and his love is perfected in us.
» You may be interested in reading more:
• How to Serve in Harmony With God's Will
• How to Help and Support Brothers and Sisters in Christ: 3 Principles
» Popular Bible Verses by Topic:
• Bible Verses About Hope: Having Faith and Strength During Hard Times
• Bible Verses About Blessings From God on 3 Topics
• Bible Verses to Reveal the Mystery About the Kingdom of Heaven
Chat With Us!
In 2021, the pandemic has broken out again. What is God's will behind the disaster? How can we be protected by God from the disaster? Our online sermons tell you the answers. Feel free to join us.