Bible Verses About Salvation
God's salvation refers to His work of saving mankind. In the Age of Law, God issued the law and commandments to guide man to lead their lives on earth, allowing man to know what sin is. In the Age of Grace, the Lord Jesus was crucified to redeem all mankind, forgiving man's sins. God has also prepared the salvation of the last days for those who are waiting for Him. The Bible says, "Who are kept by the power of God through faith to salvation ready to be revealed in the last time" (1 Peter 1:5). So, what is the salvation God prepares for us in the last days? How can we obtain it? Please read these Bible verses.
Quick Navigation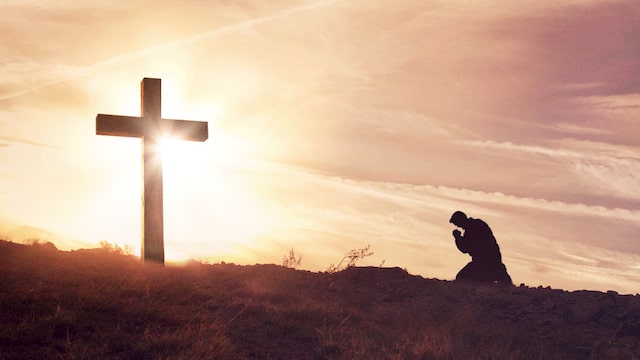 Concerning Salvation
Psalm 91:14–16
Because he has set his love on me, therefore will I deliver him: I will set him on high, because he has known my name. He shall call on me, and I will answer him: I will be with him in trouble; I will deliver him, and honor him. With long life will I satisfy him, and show him my salvation.
Psalm 98:1–3
O sing to the LORD a new song; for he has done marvelous things: his right hand, and his holy arm, has gotten him the victory. The LORD has made known his salvation: his righteousness has he openly showed in the sight of the heathen. He has remembered his mercy and his truth toward the house of Israel: all the ends of the earth have seen the salvation of our God.
Psalm 62:1
Truly my soul waits on God: from him comes my salvation.
Isaiah 12:2
Behold, God is my salvation; I will trust, and not be afraid: for the LORD JEHOVAH is my strength and my song; he also is become my salvation.
Luke 19:9–10
And Jesus said to him, This day is salvation come to this house, as much as he also is a son of Abraham. For the Son of man is come to seek and to save that which was lost.
Isaiah 46:13
I bring near my righteousness; it shall not be far off, and my salvation shall not tarry: and I will place salvation in Zion for Israel my glory.
1 Peter 1:8–9
Whom having not seen, you love; in whom, though now you see him not, yet believing, you rejoice with joy unspeakable and full of glory: Receiving the end of your faith, even the salvation of your souls.
The Bible prophesies that Christ will appear the second time and bring mankind His salvation in the last days. Do you know what the salvation of the last days refers to? If you want to learn more about this mystery, feel free to contact us via Messenger or WhatsApp.
Salvation God Prepares for Us in the Last Days
1 Peter 1:5
Who are kept by the power of God through faith to salvation ready to be revealed in the last time.
Hebrews 9:28
So Christ was once offered to bear the sins of many; and to them that look for him shall he appear the second time without sin to salvation.
1 Peter 1:13
Why gird up the loins of your mind, be sober, and hope to the end for the grace that is to be brought to you at the revelation of Jesus Christ.
John 16:12–13
I have yet many things to say to you, but you cannot bear them now. However, when he, the Spirit of truth, is come, he will guide you into all truth: for he shall not speak of himself; but whatever he shall hear, that shall he speak: and he will show you things to come.
1 Peter 4:17
For the time is come that judgment must begin at the house of God.
How to Obtain God's Salvation of the Last Days
Matthew 5:3
Blessed are the poor in spirit: for theirs is the kingdom of heaven.
Matthew 5:6
Blessed are they which do hunger and thirst after righteousness: for they shall be filled.
Matthew 25:6
And at midnight there was a cry made, Behold, the bridegroom comes; go you out to meet him.
John 10:27–28
My sheep hear my voice, and I know them, and they follow me: And I give to them eternal life; and they shall never perish, neither shall any man pluck them out of my hand.
Revelation 3:20
Behold, I stand at the door, and knock: if any man hear my voice, and open the door, I will come in to him, and will sup with him, and he with me.
Revelation 2:7
He that has an ear, let him hear what the Spirit says to the churches; To him that overcomes will I give to eat of the tree of life, which is in the middle of the paradise of God.
Revelation 14:4–5
These are they which were not defiled with women; for they are virgins. These are they which follow the Lamb wherever he goes. These were redeemed from among men, being the first fruits to God and to the Lamb. And in their mouth was found no guile: for they are without fault before the throne of God.
Matthew 7:21
Not every one that said to me, Lord, Lord, shall enter into the kingdom of heaven; but he that does the will of my Father which is in heaven.
» The Book of Revelation prophesies that the Lord Jesus will come again to take His believers up into the heavenly kingdom. Do you know how the Lord will come? What truths should we possess to welcome the Lord and obtain the salvation God has prepared for us in the last days? This content will reveal the mysteries to you. We also welcome you to chat with us online.
» Read more on our Gospel Topics page about Way to Salvation, or in the recommended articles below: