Inspiring Bible Verses About God's Love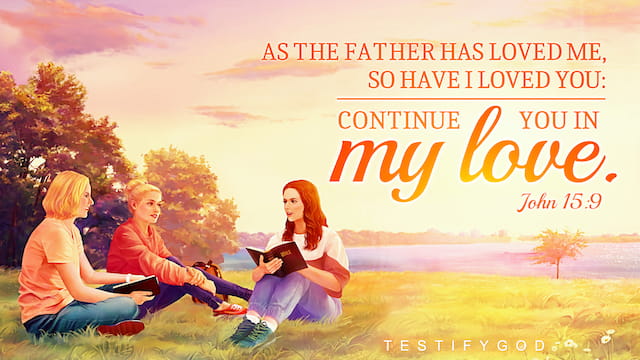 The Lord Jesus said, "As the Father has loved Me, so have I loved you: continue you in My love" (John 15:9). God loves us, so how can we know? God's love can be experienced from everything! 12 Bible verses about God's love for us and related content will help us learn more facts of God's love. And please feel free to connect with us via Live Chat. Let's share the Lord Jesus' love with each other.
Are you willing to take 10 minutes to pray to God and read His words?
Join our online meetings to strengthen your faith by reading God's word.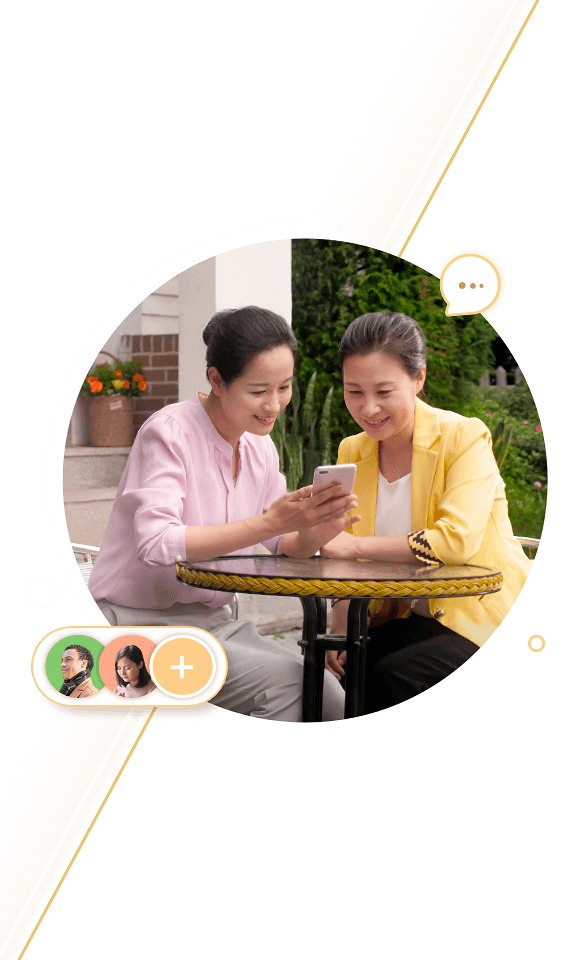 Genesis 12:3
And I will bless them that bless you, and curse him that curses you: and in you shall all families of the earth be blessed.
Psalm 136:26
O give thanks to the God of heaven: for his mercy endures for ever.
Proverbs 8:17
I love them that love me; and those that seek me early shall find me.
Matthew 11:28–30
Come to me, all you that labor and are heavy laden, and I will give you rest. … For my yoke is easy, and my burden is light.
Matthew 18:12-14
How think you? if a man have an hundred sheep, and one of them be gone astray, does he not leave the ninety and nine, and goes into the mountains, and seeks that which is gone astray? And if so be that he find it, truly I say to you, he rejoices more of that sheep, than of the ninety and nine which went not astray. Even so it is not the will of your Father which is in heaven, that one of these little ones should perish.
John 3:16
For God so loved the world, that he gave his only begotten Son, that whoever believes in him should not perish, but have everlasting life.
1 John 3:1
Behold, what manner of love the Father has bestowed on us, that we should be called the sons of God: therefore the world knows us not, because it knew him not.
Revelation 3:19
As many as I love, I rebuke and chasten: be zealous therefore, and repent.
John 15:9-10
As the Father has loved me, so have I loved you: continue you in my love. If you keep my commandments, you shall abide in my love; even as I have kept my Father's commandments, and abide in his love.
Deuteronomy 7:9
Know therefore that the LORD your God, he is God, the faithful God, which keeps covenant and mercy with them that love him and keep his commandments to a thousand generations.
"Kingdom Anthem: The Kingdom Descends Upon the World": The Promise of God Has Been Realized
Psalm 86:15
But you, O Lord, are a God full of compassion, and gracious, long suffering, and plenteous in mercy and truth.
Relevant Words of God:
Only the Creator has tenderness toward this mankind. Only the Creator shows this mankind compassion and affection. Only the Creator holds a true, unbreakable affection for this mankind. Likewise, only the Creator can bestow mercy on this mankind and cherish all of His creation. His heart leaps and aches at every one of man's actions: He is angered, distressed and grieved over man's evil and corruption; He is pleased, joyful, forgiving and jubilant for man's repentance and belief; every single one of His thoughts and ideas exists for and revolves around mankind; what He is and has is expressed entirely for mankind's sake; the entirety of His emotions are intertwined with mankind's existence. For mankind's sake, He travels and rushes about; He silently gives forth every bit of His life; He dedicates every minute and second of His life…. He has never known how to pity His own life, yet He has always cherished the mankind He Himself created…. He gives all that He has to this humanity…. He grants His mercy and tolerance unconditionally and without expectation of recompense. He does this only so that mankind can continue to survive before His eyes, receiving His provision of life. He does this only so that mankind may one day submit before Him and recognize that He is the One who nourishes man's existence and supplies the life of all creation.
Excerpted from "God Himself, the Unique II"
Popular Bible Verses by Topics:
• Bible Verses About Hope: Having Faith and Strength During Hard Times
• Bible Verses About Blessings From God on 3 Topics
• Bible Verses to Reveal the Mystery About the Kingdom of Heaven