Yes, before the day was I am he; and there is none that can deliver out of My hand: I will work, and who shall let it?
– Isaiah 43:13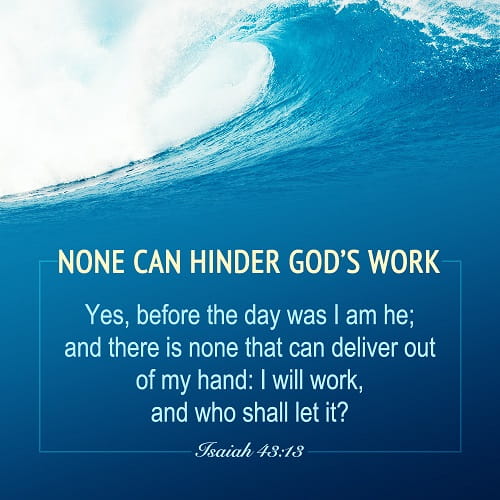 » Recommended for You:
• Only Christ of the Last Days Can Give Man the Way of Eternal Life
Chat With Us!
You are welcome to join our devotional group to explore the issues of faith such as how to welcome the Lord's return, how to increase one's faith, how to rely on God and get close to God, how to know God, and how to read God's words.
Discuss in WhatsApp group
Connect with us on Messenger
Please read and agree to our privacy policy below to start chatting with us.