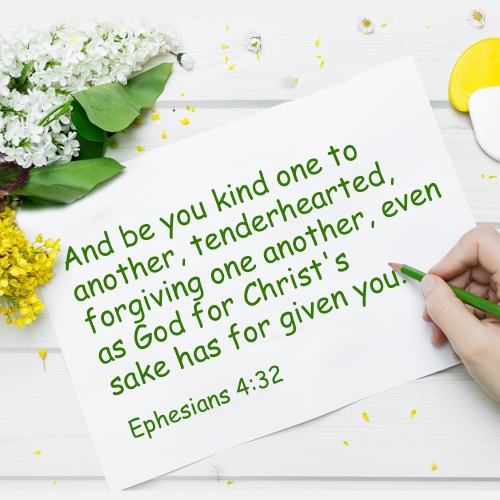 And be you kind one to another, tenderhearted, forgiving one another, even as God for Christ's sake has forgiven you. (Ephesians 4:32)
For if you forgive men their trespasses, your heavenly Father will also forgive you. (Matthew 6:14)
The righteous cry, and the LORD hears, and delivers them out of all their troubles.18The LORD is near to them that are of a broken heart; and saves such as be of a contrite spirit.19Many are the afflictions of the righteous: but the LORD delivers him out of them all.20He keeps all his bones: not one of them is broken. (Psalm 34:17-20)
But I say to you which hear, Love your enemies, do good to them which hate you,  (Luke 6:27)
Moreover if your brother shall trespass against you, go and tell him his fault between you and him alone: if he shall hear you, you have gained your brother. (Matthew 18:15)
But he that hates his brother is in darkness, and walks in darkness, and knows not where he goes, because that darkness has blinded his eyes. (1 John 2:11)
There is one lawgiver, who is able to save and to destroy: who are you that judge another? (James 4:12)
We'd like to share with you the articles:
A Christian's Testimony: How I Get Along With an Overbearing Mother-in-law
4 Tips for Christians to Get Along With People and Build a Good Relationship
Chat With Us!
Do you want to welcome the Lord and be raptured into the heavenly kingdom? Are you confused by the problems in your belief? You are welcome to contact us in the following ways.