You Are the Light of the World – Reflection on Matthew 5:14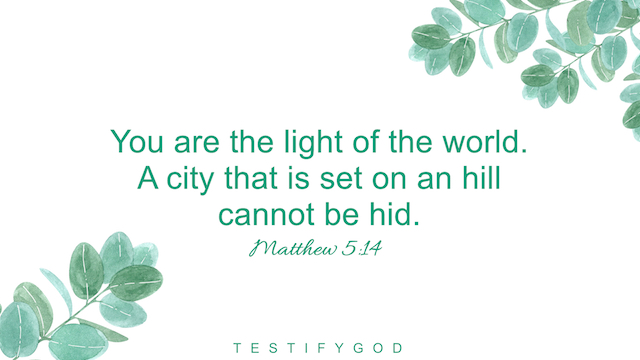 Matthew 5:14
"You are the light of the world. A city that is set on an hill cannot be hid."
Reflection
The Lord Jesus requires us to be the light of the world, that is, we should live out the decency of saints in our life. Through our living out we could bear witness for God and glorify God. In this way, as people in the world saw our good deeds, they saw God's glory through us. After seeing God's deeds, they could come before God to seek the truth, worship the one true God, and then be cared and blessed by the Lord. Thus, we will have achieved the result. Just as God's word says, "If you can win the admiration of your brothers and sisters, your family members, and everyone around you; if, one day, the unbelievers come, and admire all that you do, and see that all that God does is wonderful, then you will have borne testimony" (from "Only Loving God Is Truly Believing in God" in The Word Appears in the Flesh). So in our daily life, only by acting according to the Lord's words in all things and following the Lord's way can we play the role as the light.
Join our Bible study group!
Are you willing to take 10 minutes to pray to God and read His words? Join our group now!