Bible Verses About the Signs of the Second Coming of the Lord
We all hope to be raptured into the heavenly kingdom when the Lord returns. So what signs will appear when the Lord returns? Have these signs appeared? These Bible verses about the signs of the second coming of the Lord will remind us to watch and prepare at any time to welcome the Lord's return. Read them now.
Quick Navigation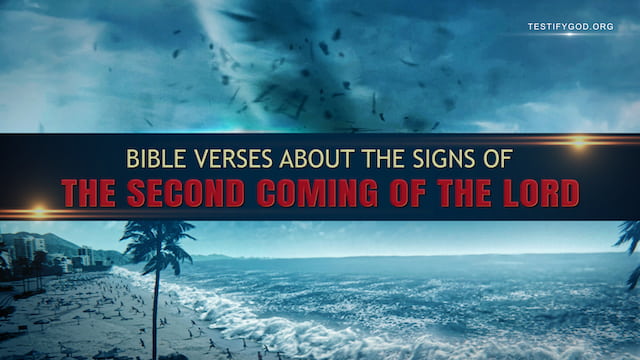 Mankind Has Been Deeply Corrupted and the World Is Dark and Evil
2 Timothy 3:1-5
This know also, that in the last days perilous times shall come. For men shall be lovers of their own selves, covetous, boasters, proud, blasphemers, disobedient to parents, unthankful, unholy, Without natural affection, truce breakers, false accusers, incontinent, fierce, despisers of those that are good, Traitors, heady, high minded, lovers of pleasures more than lovers of God; Having a form of godliness, but denying the power thereof: from such turn away.
Luke 17:26-30
And as it was in the days of Noe, so shall it be also in the days of the Son of man. They did eat, they drank, they married wives, they were given in marriage, until the day that Noe entered into the ark, and the flood came, and destroyed them all. Likewise also as it was in the days of Lot; they did eat, they drank, they bought, they sold, they planted, they built; But the same day that Lot went out of Sodom it rained fire and brimstone from heaven, and destroyed them all. Even thus shall it be in the day when the Son of man is revealed.
Spiritual Famine
Amos 4:6–8
And I also have given you cleanness of teeth in all your cities, and want of bread in all your places: yet have you not returned to me, said the LORD. And also I have withheld the rain from you, when there were yet three months to the harvest: and I caused it to rain on one city, and caused it not to rain on another city: one piece was rained on, and the piece whereupon it rained not withered. So two or three cities wandered to one city, to drink water; but they were not satisfied: yet have you not returned to me, said the LORD.
Amos 8:11
Behold, the days come, said the Lord GOD, that I will send a famine in the land, not a famine of bread, nor a thirst for water, but of hearing the words of the LORD.
Matthew 24:12
And because iniquity shall abound, the love of many shall wax cold.
The Appearance of the War, Famine, and Earthquakes
Matthew 24:6–8
And you shall hear of wars and rumors of wars: see that you be not troubled: for all these things must come to pass, but the end is not yet. For nation shall rise against nation, and kingdom against kingdom: and there shall be famines, and pestilences, and earthquakes, in divers places. All these are the beginning of sorrows.
The Restoration of Israel
Matthew 24:32–33
Now learn a parable of the fig tree; When his branch is yet tender, and puts forth leaves, you know that summer is near: So likewise you, when you shall see all these things, know that it is near, even at the doors.
Luke 21:29–32
And he spoke to them a parable; Behold the fig tree, and all the trees; When they now shoot forth, you see and know of your own selves that summer is now near at hand. So likewise you, when you see these things come to pass, know you that the kingdom of God is near at hand. Truly I say to you, This generation shall not pass away, till all be fulfilled.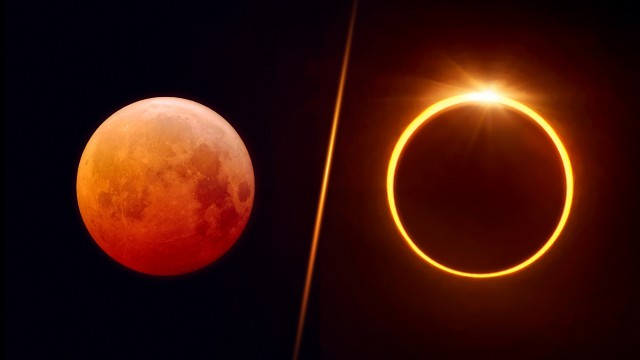 Celestial Phenomena Appear
Matthew 24:29
Immediately after the tribulation of those days shall the sun be darkened, and the moon shall not give her light, and the stars shall fall from heaven, and the powers of the heavens shall be shaken.
Joel 2:29–31
And also on the servants and on the handmaids in those days will I pour out My spirit. And I will show wonders in the heavens and in the earth, blood, and fire, and pillars of smoke. The sun shall be turned into darkness, and the moon into blood, before the great and terrible day of the LORD come.
Revelation 6:12
And I beheld when he had opened the sixth seal, and, see, there was a great earthquake; and the sun became black as sackcloth of hair, and the moon became as blood.
The Gospel Spreads to the Ends of the Earth
Matthew 24:14
And this gospel of the kingdom shall be preached in all the world for a witness to all nations; and then shall the end come.
The Appearance of False Christs and Antichrists
Matthew 24:4–5
And Jesus answered and said to them, Take heed that no man deceive you. For many shall come in My name, saying, I am Christ; and shall deceive many.
Matthew 24:23–26
Then if any man shall say to you, See, here is Christ, or there; believe it not. For there shall arise false Christs, and false prophets, and shall show great signs and wonders; so that, if it were possible, they shall deceive the very elect. Behold, I have told you before. Why if they shall say to you, Behold, he is in the desert; go not forth: behold, he is in the secret chambers; believe it not.
Matthew 24:48–49
But and if that evil servant shall say in his heart, My lord delays his coming; And shall begin to smite his fellow servants, and to eat and drink with the drunken.
2 John 1:7
For many deceivers are entered into the world, who confess not that Jesus Christ is come in the flesh. This is a deceiver and an antichrist.
1 John 4:3
And every spirit that confesses not that Jesus Christ is come in the flesh is not of God: and this is that spirit of antichrist, whereof you have heard that it should come; and even now already is it in the world.
» Read more on our The Gospel of Jesus Christ page about Second Coming of Jesus Christ, or in the recommended article below: