Two Blind Men Receive Sight
(Matthew 20:29-34)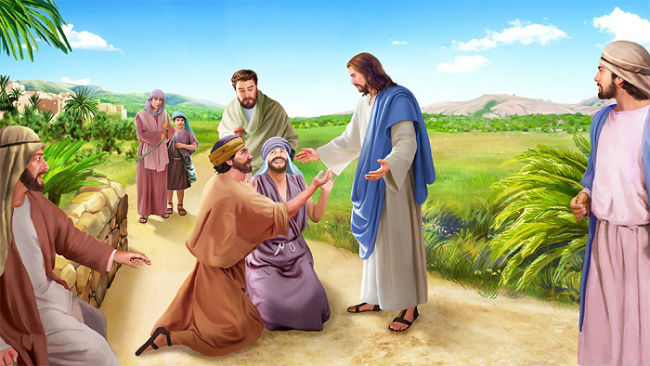 29And as they departed from Jericho, a great multitude followed him. 30And, behold, two blind men sitting by the way side, when they heard that Jesus passed by, cried out, saying, Have mercy on us, O Lord, you son of David. 31And the multitude rebuked them, because they should hold their peace: but they cried the more, saying, Have mercy on us, O Lord, you son of David. 32And Jesus stood still, and called them, and said, What will you that I shall do to you? 33They say to him, Lord, that our eyes may be opened. 34So Jesus had compassion on them, and touched their eyes: and immediately their eyes received sight, and they followed him.
Peace be with you all! Dear brothers and sisters, if you have any understanding or enlightenment from God, you're welcome to share with us.
1. Via the online chat window at the bottom right corner of the screen.
2. Send an email to info@testifygod.org.
We sincerely hope we'll grow spiritually through sharing with each other.