The Authority of God's Word – Reflection on Luke 1:37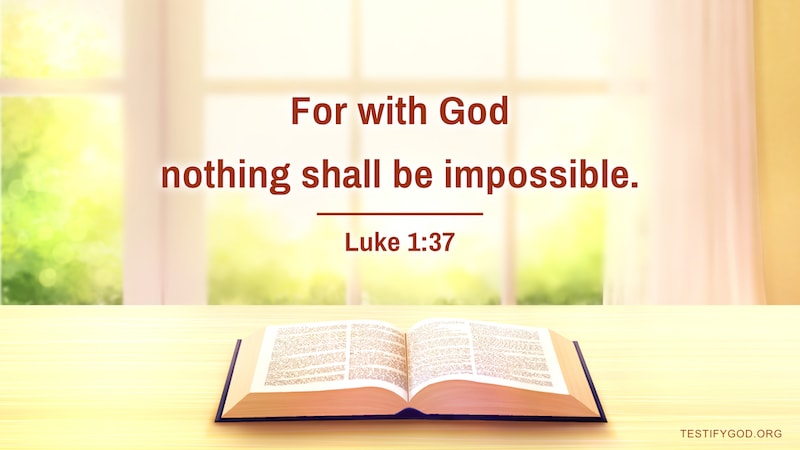 Today's Gospel
For with God nothing shall be impossible. - Luke 1:37
Reflection
This verse allows us to know the authority of God's word. God is as good as His word, and His word shall be accomplished, and that which is accomplished lasts forever. For example, God used His word to create the heavens and earth and all things; He promised to give Sarah over childbearing age a child and blessed Abraham; and His word also made the blind see, the lame walk and Lazarus come alive. Plenty of historical facts bore witness to the authority and power of God's word. And even more, God's word can change us, save us and bring us the light and hope. When we are pained in failures and setbacks, God's word can comfort us and help us regain faith. When we are confused about life and unable to find direction, God's word will guide us forward. When we live in sin and cannot free ourselves, God's word can show us the way of practice so that we can break free from the shackles of sin. The Lord Jesus said, "Man shall not live by bread alone, but by every word that proceeds out of the mouth of God." From this we can see that God's word practically gives us the supply of life. Therefore, it's so important to read God's word and put it into practice.
» Read more on our Knowing God page about God's Authority, or in the recommended articles below:
• Only God, Who Has the Identity of the Creator, Possesses the Unique Authority
• The Creator's Authority Is Not Constrained by Time, Space, or Geography, and the Creator's Authority Is Inestimable
• The Unique Manner and Characteristics of the Creator's Utterances Are a Symbol of the Unique Identity and Authority of the Creator
Join our Bible study group!
Are you willing to take 10 minutes to pray to God and read His words? Join our group now!