Getting Along With Others – Reflection on Matthew 18:15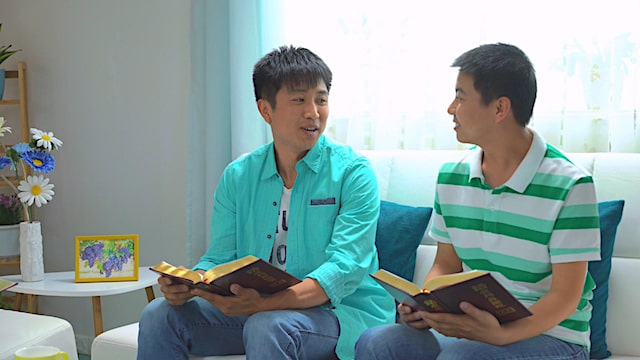 Today's Gospel
Moreover if your brother shall trespass against you, go and tell him his fault between you and him alone: if he shall hear you, you have gained your brother. – Matthew 18:15
Reflection
From this verse, we felt the Lord Jesus' loving and merciful disposition. On one hand, this word teaches us to forgive others; on the other hand, we should help others. Friction is unavoidable when we get along with others. If we show no tolerance but quibble over every detail, then we cannot coexist normally with any people, which will also bring us great suffering. The Lord Jesus once taught us to love our neighbors as ourselves, but it doesn't mean we should merely be tolerant blindly. It means we should point out others' problems and help them when we find they did something wrong. God's words say, "These relationships aren't established on the flesh, but on the foundation of God's love. There are almost no interactions based on the flesh, but in the spirit there is fellowship as well as love, comfort, and provision for one another. This is all done on the foundation of a heart that satisfies God. These relationships aren't maintained by relying on a human philosophy of life, but they are formed very naturally through the burden for God. They don't require human effort—they are practiced through the principles of the word of God." Only by acting according to God's requirements can we have normal relationships. However, most of the time, we either merely yield to others blindly or hate others, and our ways of practice always deviate. In fact, to tell others their problems is helpful to them. It needs us to break free from the control of self-image, no longer be a yes-person, and persist in the truth and dare to point out problems. This is true love.
Join our Bible study group!
Are you willing to take 10 minutes to pray to God and read His words? Join our group now!