God Asks Us to Forgive Others – Reflection on Matthew 18:21-22
Today's Gospel
Then came Peter to him, and said, Lord, how oft shall my brother sin against me, and I forgive him? till seven times? Jesus said to him, I say not to you, Until seven times: but, Until seventy times seven. - Matthew 18:21-22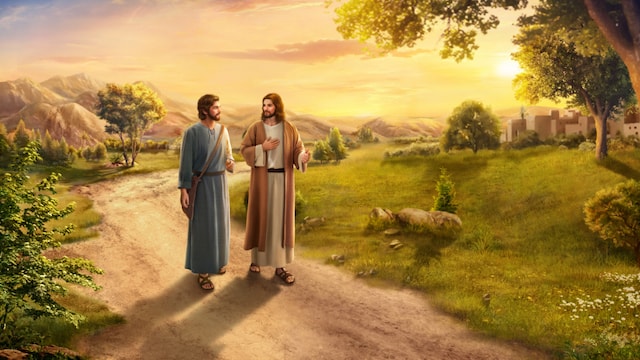 Reflection
I've read this verse many times, but what I could learn is that God asks us to forgive others. The passage of God's words shared below tells us the more profound meaning of this verse.
God says, "When the Lord Jesus said this, what was in His heart? Was He really thinking of seventy times seven? He wasn't. Is there a number of times God will forgive man? There are many people who are very interested in the "number of times" mentioned, who really want to understand the origin and the meaning of this number. They want to understand why this number came out of the Lord Jesus' mouth; they believe that there is a deeper implication to this number. In fact, this was just God's expression in humanity. Any implication or meaning must be taken along with the Lord Jesus' requirements for mankind. When God had not become flesh, people did not understand much of what He said because it came out of complete divinity. The perspective and context of what He said was invisible and unreachable to mankind; it was expressed from a spiritual realm that people could not see. For people who lived in the flesh, they could not pass through the spiritual realm. But after God became flesh, He spoke to mankind from the perspective of humanity, and He came out of and surpassed the scope of the spiritual realm. He could express His divine disposition, will, and attitude, through things humans could imagine and things they saw and encountered in their lives, and using methods that humans could accept, in a language they could understand, and knowledge they could grasp, to allow mankind to understand and to know God, to comprehend His intention and His required standards within the scope of their capacity, to the degree that they were able. This was the method and principle of God's work in humanity. Even though God's ways and His principles of working in the flesh were mostly achieved by or through humanity, it truly did achieve results that could not be achieved by working directly in divinity. God's work in humanity was more concrete, authentic, and targeted, the methods were much more flexible, and in form it surpassed the Age of Law."
From God's words I got to know that God not only teaches us to forgive others but also tells us the way of God's salvation of man in this verse. God becomes flesh to work among man for the sake of man's better understanding of His requirements and will. When the Lord Jesus was working, He gave a lot of sermons and expressed many truths. This method of work was more vivid and realistic than the previous work done by the Spirit, and was more beneficial for man. Then will the Lord work in the flesh when He comes in the last days?
Recommended: