Blessed Are the Merciful – Reflection on Matthew 5:7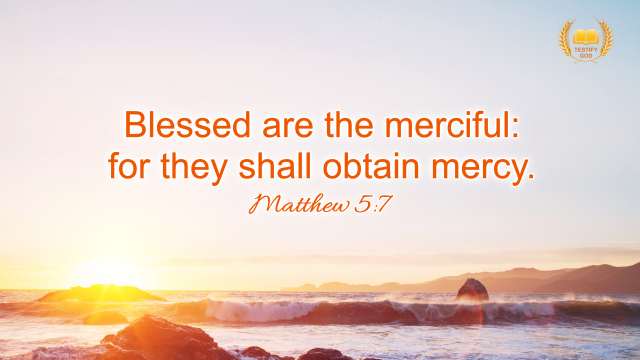 Today's Gospel
Blessed are the merciful: for they shall obtain mercy. - Matthew 5:7
Reflection
Here the Lord Jesus teaches us to understand and forgive others. If we do this, our mistakes will also be understood and forgiven by others when we do something wrong. Just as we are deeply corrupted before the Lord, yet the Lord still saves us with His supreme love. As Christians, we should live out the Lord's love and always put ourselves in others' shoes to understand and forgive others, just like the Lord Jesus telling Peter to forgive others seventy times seven. Each of us has weakness and some shortcomings. If people's relationship cannot be built on the basis of loving and forgiving one another, they cannot achieve harmony and show love and mercy to one another, thus they cannot get along with one another. The Lord is unwilling to see this situation. However, in real life, we always have barriers with others because of some small things, and always request others to understand us first. In order to get along well with others, what should we do? Some God's words came to me, "A proper relationship between people is established on the foundation of giving their heart to God; it is not achieved through human effort. Without God, relationships between people are merely relationships of the flesh. They are not proper, but are indulgent of lust—they are relationships that God detests, that He loathes" (from "Establishing a Proper Relationship With God Is Very Important"). In fact, if we want to be able to show love, mercy and understanding to others, first we should have a normal relationship with God. Only if we have a normal relationship with God and understand God's will can we know how to treat others. God will also guide us.
» You may be interested in reading more:
• 4 Tips for Christians to Get Along With People and Build a Good Relationship
• 27 Bible Verses About Blessing: Living According to God's Word
Join our Bible study group!
Are you willing to take 10 minutes to pray to God and read His words? Join our group now!