For God so loved the world, that he gave his only begotten Son, that whoever believes in him should not perish, but have everlasting life.
– John 3:16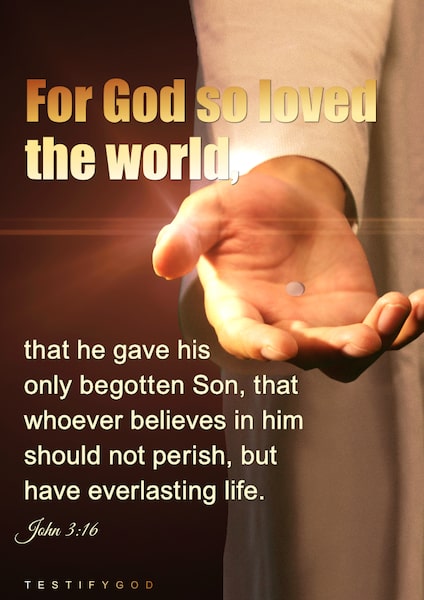 » Read more on our Gospel Quotes page, or click on the recommended articles below:
• My Harvest From the Parable of a Shepherd Seeking the Lost Sheep
• True Meaning of the Sixth of 7 Last Words of Jesus on the Cross "It Is Finished"
• The Lord Jesus Is Standing at the Door and How Can We Welcome Him?
Chat With Us!
You are welcome to join our devotional group to explore the issues of faith such as how to welcome the Lord's return, how to increase one's faith, how to rely on God and get close to God, how to know God, and how to read God's words.
Discuss in WhatsApp group
Connect with us on Messenger
Please read and agree to our privacy policy below to start chatting with us.