God Likes Honest People – Reflection on Matthew 5:37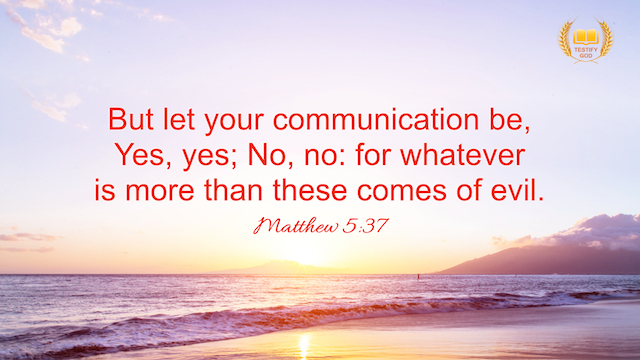 Matthew 5:37
"But let your communication be, Yes, yes; No, no: for whatever is more than these comes of evil."
Reflection
We all know that God is faithful, in God there is no deceit and fake. God is sincere to every one and He hopes us to be honest. When we pray, whether we are in a weak or strong condition, we should speak to God; whatever thoughts or plans, sorrow or troubles, we should open up our hearts to tell God. Sometimes we are too embarrassed to tell others about something, we can't conceal the truth from God but open our hearts and tell the truth to Him. When God sees that we have no concealment but are open and sincere to Him in prayer, He will guide us to understand His will. Then our troubles and difficulties will be solved.
Extended Reading:
» Most people also watch Christian Movie: "The People of the Heavenly Kingdom" - An Inspirational True Story
Join our Bible study group!
Are you willing to take 10 minutes to pray to God and read His words? Join our group now!