Jesus Calls Matthew – Bible Story
Jesus Calls Matthew
(Matthew 9:9-13)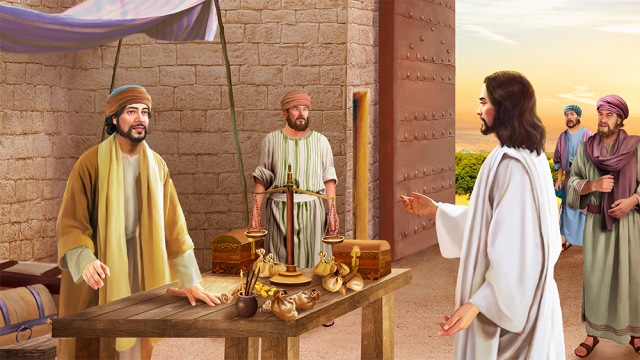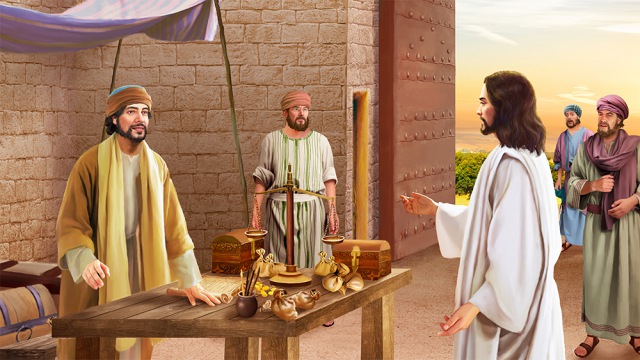 9And as Jesus passed forth from there, he saw a man, named Matthew, sitting at the receipt of custom: and he said to him, Follow me. And he arose, and followed him.
10And it came to pass, as Jesus sat at meat in the house, behold, many publicans and sinners came and sat down with him and his disciples. 11And when the Pharisees saw it, they said to his disciples, Why eats your Master with publicans and sinners? 12But when Jesus heard that, he said to them, They that be whole need not a physician, but they that are sick. 13But go you and learn what that means, I will have mercy, and not sacrifice: for I am not come to call the righteous, but sinners to repentance.
Read more on our Jesus' Disciples page, or click on the related articles below:
Join our Bible study group!
Are you willing to take 10 minutes to pray to God and read His words? Join our group now!