Job 42 – God Blesses Job
God Blesses Job

(Job 42:10-17)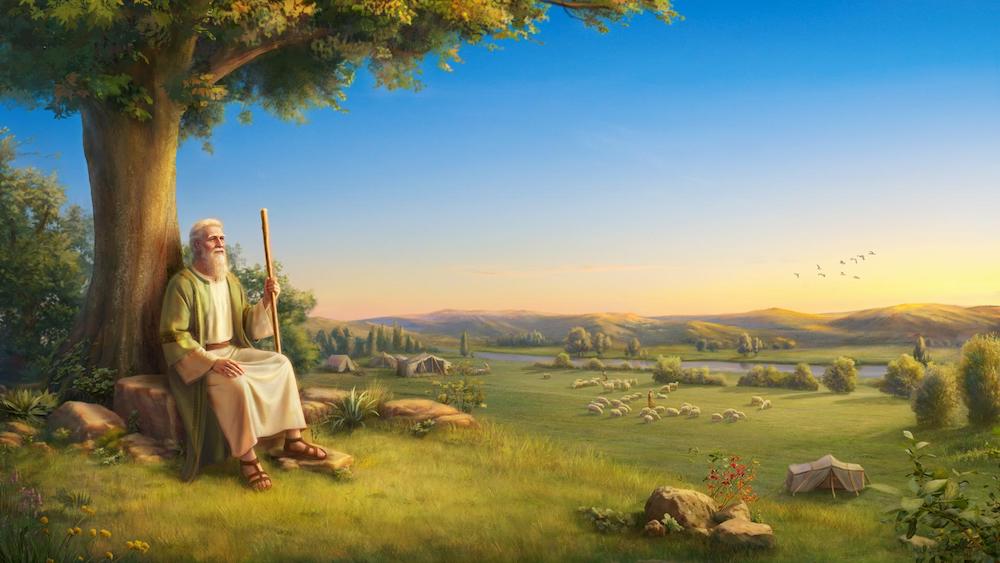 And the LORD turned the captivity of Job, when he prayed for his friends: also the LORD gave Job twice as much as he had before. Then came there to him all his brothers, and all his sisters, and all they that had been of his acquaintance before, and did eat bread with him in his house: and they bemoaned him, and comforted him over all the evil that the LORD had brought on him: every man also gave him a piece of money, and every one an earring of gold. So the LORD blessed the latter end of Job more than his beginning: for he had fourteen thousand sheep, and six thousand camels, and a thousand yoke of oxen, and a thousand she asses. He had also seven sons and three daughters. And he called the name of the first, Jemima; and the name of the second, Kezia; and the name of the third, Kerenhappuch. And in all the land were no women found so fair as the daughters of Job: and their father gave them inheritance among their brothers. After this lived Job an hundred and forty years, and saw his sons, and his sons' sons, even four generations. So Job died, being old and full of days.
» You may be interested in reading more:
• Bible Study on Job: The 3 Manifestations of Job's Fear of God
• The Onset of Illness or Affliction Is Also God's Grace – An Interpretation of Job's Story
• What Should We Do When We Face Trials? Learn From the Story of Job
Join our Bible study group!
Are you willing to take 10 minutes to pray to God and read His words? Join our group now!