30 Bible Verses to Help You Rely on God and Strengthen Your Faith in God in This Hard Time
Editor's Note:

In life, each of us will inevitably face difficulties such as poverty, family conflicts, the torment of illness, and setbacks at work. When facing difficulties, many easily become negative and weak and don't know how to experience these difficulties, losing faith in God. Friends, please do not be worried, because we still have God. As long as we come before God and truly rely on Him, God will grant us faith and strength to go through the hard times. The following verses and other related content will help you remain firm in your faith despite hard times.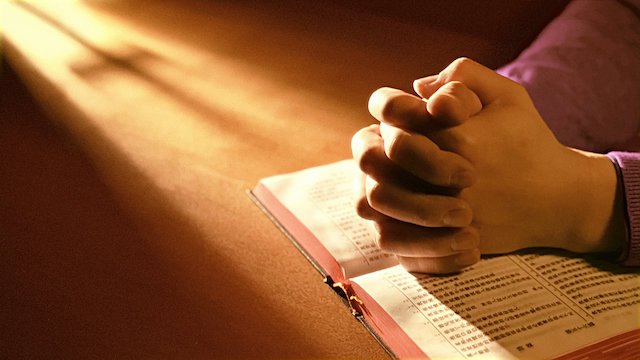 Bible Verses for Reference
Isaiah 41:10
Fear you not; for I am with you: be not dismayed; for I am your God: I will strengthen you; yes, I will help you; yes, I will uphold you with the right hand of My righteousness.
Proverbs 3:5–6
Trust in the LORD with all your heart; and lean not to your own understanding. In all your ways acknowledge Him, and He shall direct your paths.
Psalm 37:4–6
Delight yourself also in the LORD: and he shall give you the desires of your heart. Commit your way to the LORD; trust also in him; and he shall bring it to pass. And he shall bring forth your righteousness as the light, and your judgment as the noonday.
Psalm 9:10
And they that know Your name will put their trust in You: for You, LORD, have not forsaken them that seek You.
Psalm 28:7
The LORD is my strength and my shield; my heart trusted in Him, and I am helped: therefore my heart greatly rejoices; and with my song will I praise Him.
Matthew 6:25
​​Therefore I say to you, Take no thought for your life, what you shall eat, or what you shall drink; nor yet for your body, what you shall put on. Is not the life more than meat, and the body than raiment?
Joshua 1:9
Be strong and of a good courage; be not afraid, neither be you dismayed: for the LORD your God is with you wherever you go.
Psalm 37:5
Commit your way to the LORD; trust also in Him; and He shall bring it to pass.
Jeremiah 17:7–8
Blessed is the man that trusts in the LORD, and whose hope the LORD is. For he shall be as a tree planted by the waters, and that spreads out her roots by the river, and shall not see when heat comes, but her leaf shall be green; and shall not be careful in the year of drought, neither shall cease from yielding fruit.
Psalm 91:1–7
He that dwells in the secret place of the most High shall abide under the shadow of the Almighty. I will say of the LORD, He is my refuge and my fortress: my God; in him will I trust. Surely he shall deliver you from the snare of the fowler, and from the noisome pestilence. He shall cover you with his feathers, and under his wings shall you trust: his truth shall be your shield and buckler. You shall not be afraid for the terror by night; nor for the arrow that flies by day; Nor for the pestilence that walks in darkness; nor for the destruction that wastes at noonday. A thousand shall fall at your side, and ten thousand at your right hand; but it shall not come near you.
Psalm 46:1–3
God is our refuge and strength, a very present help in trouble. Therefore will not we fear, though the earth be removed, and though the mountains be carried into the middle of the sea; Though the waters thereof roar and be troubled, though the mountains shake with the swelling thereof. Selah.
Proverbs 18:10
The name of the LORD is a strong tower: the righteous runs into it, and is safe.
Nehemiah 8:10
Neither be you sorry; for the joy of the LORD is your strength.
Isaiah 26:3–4
You will keep him in perfect peace, whose mind is stayed on You: because he trusts in You. Trust you in the LORD for ever: for in the LORD JEHOVAH is everlasting strength.
Psalm 34:17
The righteous cry, and the LORD hears, and delivers them out of all their troubles.
John 14:27
Peace I leave with you, my peace I give to you: not as the world gives, give I to you. Let not your heart be troubled, neither let it be afraid.
Psalm 34:4
I sought the LORD, and He heard me, and delivered me from all my fears.
Psalm 27:1
The LORD is my light and my salvation; whom shall I fear? the LORD is the strength of my life; of whom shall I be afraid?
Psalm 145:18–19
Jehovah is near to all them that call on Him, to all that call on Him in truth. He will fulfill the desire of them that fear Him: He also will hear their cry, and will save them.
1 Peter 5:7
Casting all your care on Him; for He cares for you.
Isaiah 12:2
Behold, God is my salvation; I will trust, and not be afraid: for the LORD JEHOVAH is my strength and my song; he also is become my salvation.
Psalm 138:3
In the day when I cried you answered me, and strengthened me with strength in my soul.
Psalm 62:1–2
Truly my soul waits on God: from him comes my salvation. He only is my rock and my salvation; he is my defense; I shall not be greatly moved.
Psalm 91:2
I will say of the LORD, He is my refuge and my fortress: my God; in him will I trust.
Psalm 112:7–8
He shall not be afraid of evil tidings: his heart is fixed, trusting in the LORD. His heart is established, he shall not be afraid, until he see his desire on his enemies.
Psalm 124:8
Our help is in the name of the LORD, who made heaven and earth.
Psalm 125:1
They that trust in the LORD shall be as mount Zion, which cannot be removed, but stays for ever.
Psalm 32:10–11
Many sorrows shall be to the wicked: but he that trusts in the LORD, mercy shall compass him about. Be glad in the LORD, and rejoice, you righteous: and shout for joy, all you that are upright in heart.
Zechariah 4:6
Then he answered and spoke to me, saying, This is the word of the LORD to Zerubbabel, saying, Not by might, nor by power, but by My spirit, said the LORD of hosts.
Relevant Words of God
It is very simple now: Look upon Me with your heart, and your spirit will immediately grow strong. You will have a path to practice, and I will guide your every step. My word shall be revealed to you at all times and in all places. No matter where or when, or how adverse the environment is, I will make you see clearly, and My heart shall be revealed to you if you look to Me with yours; in this manner, you will run down the road ahead and never lose your way.
Excerpted from "Chapter 13" of Utterances of Christ in the Beginning
When you look to God, it is possible that He does not give you any feeling or any clear ideas, much less any clear directions, but He allows you some understanding. Or maybe this time you have not understood anything, yet it is right that you look to God. People practicing in this way is not done to follow rules, but rather it is the need of their hearts and is how man should practice. It is not that you can obtain enlightenment and guidance every time you look to God and call on God; this spiritual state in man's life is normal and natural, and looking to God is the normal interaction with God in people's hearts.
Excerpted from "Believers Must Begin by Seeing Through the World's Evil Trends" in Records of Talks of Christ of the Last Days
Sometimes, looking to God does not mean asking God to do something using specific words, or asking Him for specific guidance or protection. Rather, it is that when people encounter some issue, they are able to call on Him sincerely. So, what is God doing there when people call on Him? When someone's heart stirs and they have this thought: "Oh God, I can't do this myself, I don't know how to do it, and I feel weak and negative…," when these thoughts arise in them, does God not know about it? When these thoughts arise in people, are their hearts sincere? When they call on God sincerely in this way, does God assent to help them? Despite the fact that they may not have spoken a word, they show sincerity, and so God assents to help them. When someone encounters an especially thorny difficulty, when they have no one to turn to, and when they feel particularly helpless, they put their only hope in God. What are their prayers like? What is their state of mind? Are they sincere? Is there any adulteration at that time? It is only when you trust God as though He were the last straw that you clutch onto to save your life, hoping that He will help you, that your heart is sincere. Though you may not have said much, your heart has already stirred. That is, you give your sincere heart to God, and God listens. When God listens, He sees your difficulties, and He will enlighten you, guide you, and help you.
Excerpted from "Believers Must Begin by Seeing Through the World's Evil Trends" in Records of Talks of Christ of the Last Days