He said to him the third time, Simon, son of Jonas, love you me? Peter was grieved because he said to him the third time, Love you me? And he said to him, Lord, you know all things; you know that I love you. Jesus said to him, Feed my sheep. 
– John 21:17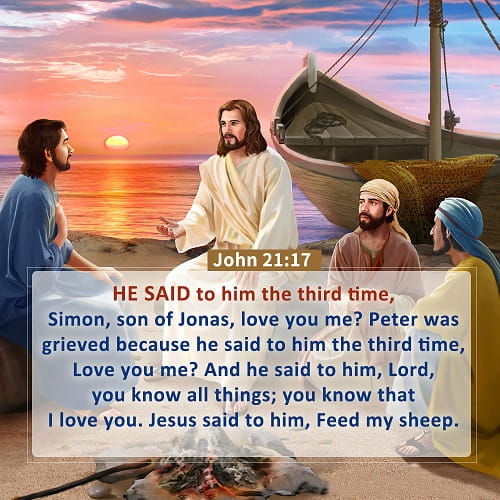 » Read more on our Gospel Quotes page, or click on the recommended articles below:
• Why Could Peter Be Approved of by Lord Jesus?
• 3 Truths About the Resurrection of Jesus Christ We Should Know
Chat With Us!
You are welcome to join our devotional group to explore the issues of faith such as how to welcome the Lord's return, how to increase one's faith, how to rely on God and get close to God, how to know God, and how to read God's words.
Discuss in WhatsApp group
Connect with us on Messenger
Please read and agree to our privacy policy below to start chatting with us.