Bible Verses About Christmas: 2000 years ago, a baby who was related to the fate of the whole mankind was born. He is our Savior, Jesus Christ. He has done the work of redemption and forgiven our sins, so that we are able to come before God, pray to God, enjoy rich grace and blessings of God, and live up till now. Here we select Bible verses about the birth of the Lord Jesus Christ. Be it sharing them on Christmas cards or reading them with our family, friends, or siblings, these verses will remind us that only because the Lord Jesus was once nailed to the cross for our sins do we have peace, joy, and the hope of eternal life.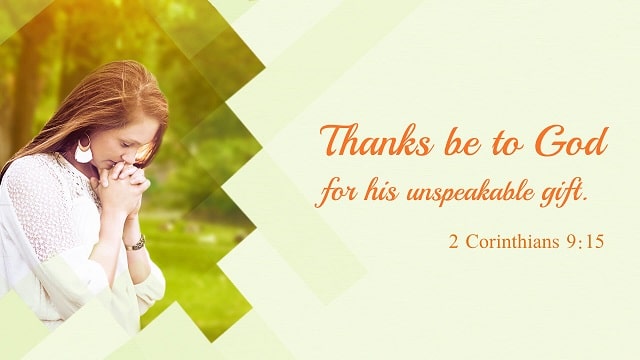 Bible Verses About the Lord Jesus in Old Testament
Psalm 72:11
Yes, all kings shall fall down before him: all nations shall serve him.
Isaiah 9:6
For to us a child is born, to us a son is given: and the government shall be on his shoulder: and his name shall be called Wonderful, Counselor, The mighty God, The everlasting Father, The Prince of Peace.
Zechariah 9:9
Rejoice greatly, O daughter of Zion; shout, O daughter of Jerusalem: behold, your King comes to you: he is just, and having salvation; lowly, and riding on an ass, and on a colt the foal of an ass.
Isaiah 7:14
Therefore the Lord himself shall give you a sign; Behold, a virgin shall conceive, and bear a son, and shall call his name Immanuel.
Isaiah 11:1
And there shall come forth a rod out of the stem of Jesse, and a Branch shall grow out of his roots:
---
Bible Verses About the Birth of Jesus Christ in New Testament
Matthew 1:23
Behold, a virgin shall be with child, and shall bring forth a son, and they shall call his name Emmanuel, which being interpreted is, God with us.
Luke 2:7
And she brought forth her firstborn son, and wrapped him in swaddling clothes, and laid him in a manger; because there was no room for them in the inn.
---
» Related Articles:
3 Aspects to Unravel Mystery of Incarnation of Jesus
The True Love of God – Praise the Lord (Best Christian Music Video)
Reflection on Jews Opposing the Coming Messiah
---
Luke 2:1-7
And it came to pass in those days, that there went out a decree from Caesar Augustus that all the world should be taxed. (And this taxing was first made when Cyrenius was governor of Syria.) And all went to be taxed, every one into his own city. And Joseph also went up from Galilee, out of the city of Nazareth, into Judaea, to the city of David, which is called Bethlehem; (because he was of the house and lineage of David:) To be taxed with Mary his espoused wife, being great with child. And so it was, that, while they were there, the days were accomplished that she should be delivered. And she brought forth her firstborn son, and wrapped him in swaddling clothes, and laid him in a manger; because there was no room for them in the inn.
Luke 2:15-20
And it came to pass, as the angels were gone away from them into heaven, the shepherds said one to another, Let us now go even to Bethlehem, and see this thing which is come to pass, which the Lord has made known to us. And they came with haste, and found Mary, and Joseph, and the babe lying in a manger. And when they had seen it, they made known abroad the saying which was told them concerning this child. And all they that heard it wondered at those things which were told them by the shepherds. But Mary kept all these things, and pondered them in her heart. And the shepherds returned, glorifying and praising God for all the things that they had heard and seen, as it was told to them.
Luke 2:21
And when eight days were accomplished for the circumcising of the child, his name was called JESUS, which was so named of the angel before he was conceived in the womb.
Luke 2:39-40
And when they had performed all things according to the law of the Lord, they returned into Galilee, to their own city Nazareth. And the child grew, and waxed strong in spirit, filled with wisdom: and the grace of God was on him.
2 Corinthians 9:15
Thanks be to God for his unspeakable gift.
---
» Related Articles:
Praise Songs "How to Search for God's Footprints"
How Should We Treat Biblical Prophecies About the Second Coming?
Chat With Us!
Do you want to welcome the Lord and be raptured into the heavenly kingdom? Are you confused by the problems in your belief? You are welcome to contact us in the following ways.